Mike Epps Takes The Lead In Richard Pryor Biopic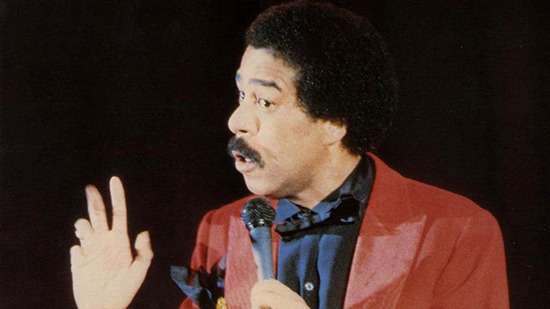 Looks like the lead in the Richard Pryor biopic has gone to Mike Epps. Somehow, early on in the process, it looked like Nick Cannon was going to get the gig, and thus be enshrined in proximity to Pryor's simply by virtue of proximity. But then Mike Epps came roaring up from the back of the pack with a screen test that was reportedly impossible to ignore. (He'd been attached to play Pryor in a previous version of this project.) So now we've got a Lee Daniels film about Richard Pryor, starring Mike Epps. That should be nuts.
Director Lee Daniels tweeted the following, which seems to confirm Epps as Pryor:
Mike Epps Richard Pryor
Get ready y'all- #MikeEpps as #RichardPryor pic.twitter.com/0sothu7yVB

— Lee Daniels (@leedanielsent) August 24, 2014
Here, have a bonus Oprah tweet:
@leedanielsent , @therealmikeepps , and me just finished a great 1st read session. #RichardPryorMovie http://t.co/WHw6HQkaxr

— Oprah Winfrey (@Oprah) August 24, 2014
Deadline had the news not long ago about Epps' screen test, and also said that Kate Hudson and Anne Hathaway were the big names being thrown around as options for Pryor's widow, Jennifer. (She's also producing the film.)
This comes down after a long series of attempts to make a Richard Pryor biopic. Marlon Wayans was also nearly set to star in a previous incarnation, and he was part of the recent screen tests that also highlighted Michael B. Jordan and Eddie Murphy as possible leads. The Weinstein Co. was really casting a wide net there, age-wise. Nick Cannon was a more recent name in the mix,  but at this point it doesn't matter. Seems like the film will finally be made with Daniels directing and Epps starring.