'Short Term 12' Star Keith Stanfield To Play Snoop Dogg In 'Straight Outta Compton'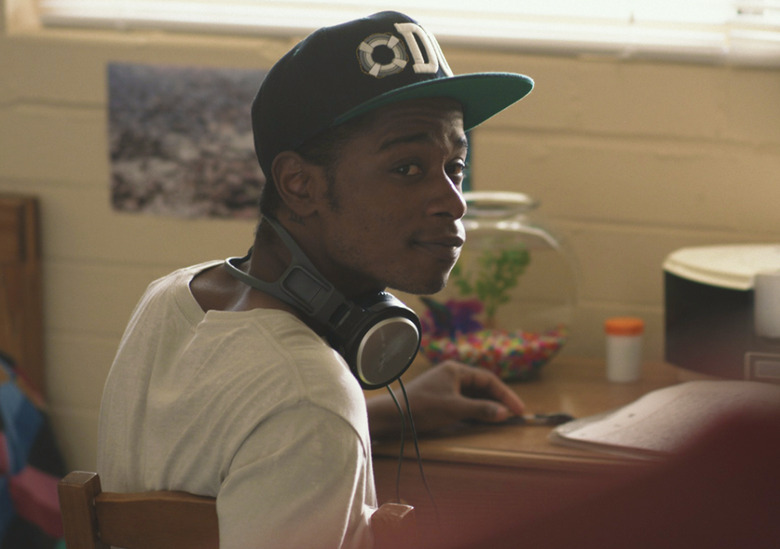 Casting for any sort of musical movie can be tricky, since great actors don't necessarily make for great musicians and vice versa. But the filmmakers behind the N.W.A biopic Straight Outta Compton seem to have lucked out with Keith Stanfield.
The 23-year-old actor and rapper, who broke our hearts with his big musical moment in Short Term 12, is set to play a young Snoop Dogg in the upcoming film. Hit the jump for all the latest updates on Straight Outta Compton.
According to TheWrap, Stanfield's Snoop Dogg will cross paths with N.W.A on their way to fame. Also starring are Paul Giamatti as N.W.A's manager Jerry Heller, Sheldon A. Smith as fellow rapper Warren G, and Carra Patterson as Eazy-E's wife Tomica Woods.
Stanfield made his feature film debut in last year's Short Term 12, earning an Independent Spirit Award nomination for his effort. Since then, he's been seen in The Purge: Anarchy and will next appear in Don Cheadle's Miles Davis biopic Miles Ahead and Ava DuVernay's MLK biopic Selma.
He demonstrated his rap skills in Short Term 12 and has a rising music career offscreen as well. His group MOORS will release an EP later this year. Scroll to the bottom of this post to check out his Short Term 12 performance and his MOORS music video.
Straight Outta Compton is being produced by the real-life versions of several of its characters: Ice Cube, Dr. Dre, and Tomica Woods-Wright. Matt Alvarez is also producing, while Gray, Will Packer, and Scott Bernstein will executive produce. Universal has the film scheduled to open August 14, 2015.
In the mid-1980s, the streets of Compton, California, were some of the most dangerous in the country.  When five young men translated their experiences growing up into brutally honest music that rebelled against abusive authority, they gave an explosive voice to a silenced generation.  Following the meteoric rise and fall of N.W.A., STRAIGHT OUTTA COMPTON tells the astonishing story of how these youngsters revolutionized music and pop culture forever the moment they told the world the truth about life in the hood and ignited a cultural war.