'Sin City: A Dame To Kill For' - What Did You Think?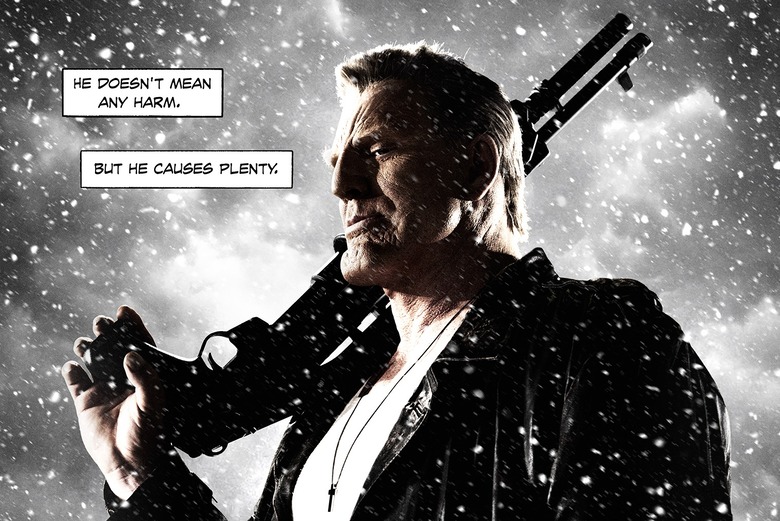 Judging by the first box-office numbers for the Sin City sequel, the real question here might be "did you even see it?" Frank Miller and Robert Rodriguez have returned to the black, white, and bloody world of their first collaboration with a couple more stories adapted from Miller's Sin City comics stories, along with some new material. The first film was novel and striking in aesthetic, and the sequel still looks like almost nothing else.
Sin City: A Dame to Kill For brings back some familiar faces (Powers Boothe, Jessica Alba, Bruce Willis, Rosario Dawson ,and Mickey Rourke in extreme makeup) to get into some super-dark and violent dealings with new characters played by Eva Green, Joseph Gordon-Levitt, and Christopher Meloni. Josh Brolin takes over the character originally played by Clive Owen, while Dennis Haysbert inherits the role originated by the late Michael Clarke Duncan.
That's a lot of talent, but do all their efforts make for a film that offers audiences a satisfying trip to the underbelly of Sin City? Weigh in below.