Steve Martin Returns To His First Job At Disneyland In Disney's 'Magic Camp'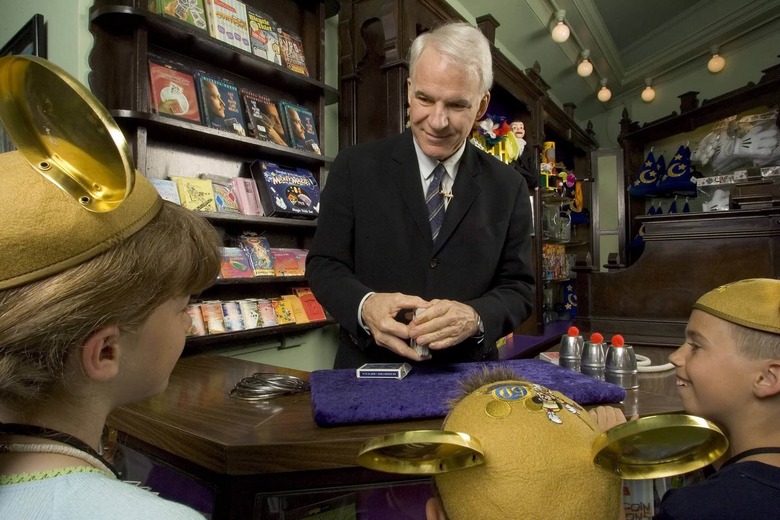 Steve Martin is in final negotiations to star in Disney's feature film Magic Camp. Martin, whose first job was working at the Main Street Magic Shop at Disneyland, co-wrote the most recent draft of the script with A.C.O.D. writer/director Stu Zicherman, based on a first draft by Diary of a Wimpy Kid scribes Gabe Sachs and Jeff Judah. After the jump learn more about Magic Camp, the documentary of the same name, get a story of the history of Steve Martin Disneyland magic, and see a photo of a young Martin working in the Main Street Magic Shop.
Here is the plot description of the feature film, according to The Hollywood Reporter:
The story tells of a straight-laced banker who returns to Magic Camp, a camp he attended as a shy child. This time he is a counselor who makes it his mission to improve the lives of all the kids while keeping an eye on his ultimate prize, the top spot at the Golden Wand competition.
No word on whether Stu Zicherman or Steve Martin also plan to direct the film. Martin last worked with Disney in 2003 with Bringing Down the House, and before that was part of the Mouse's Father of the Bride series.
One of my interests outside of film has always been magic, an art which I think goes hand in hand with the mastery of storytelling and incorporation of visual effects in films. In the past years there have been several great magic documentaries: Make Believe (which is like Spellbound but about the teenage world magic championships, from the producers of King of Kong), The Magic Life (focused on the struggles of being a magician), and Magic Camp (which was about Tannen's Magic Camp, the oldest and most prestigious training camp for young magicians).
As far as I know, the Disney feature film is not associated with Judd Ehrlich's documentary, the last in that list, but it does appear they both share the same subject matter. You can watch a trailer for the documentary below:
Steve Martin Disneyland Magic Job
As for Steve Martin's Disneyland magic job, here is a photo of Martin as a young man working in Disneyland's magic shop: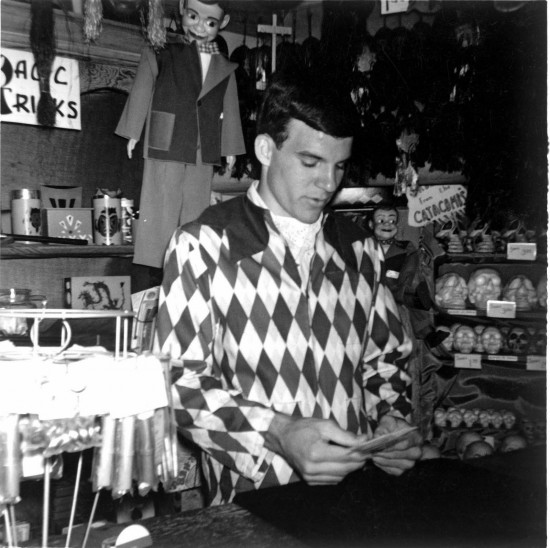 And you can watch footage of Steve Martin talking about the magic shop from Disneyland's 50th anniversary celebration, at 3:25 of the following video:
Finally, you can watch Steve Martin as the Great Flydini perform magic tricks on Johnny Carson's Tonight Show from 1992: