Marvel Finally Announces A 'Guardians Of The Galaxy' Dancing Groot Toy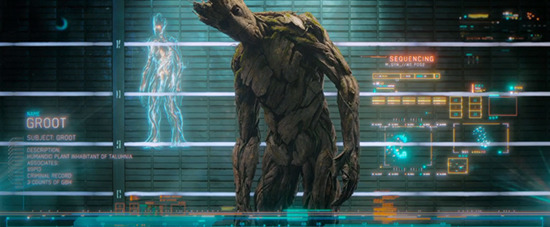 We asked for it, and now we got it. Well, sort of.
Marvel Studios has finally revealed its plans to release the Guardians of the Galaxy dancing Groot toy we've all been waiting for... except it isn't really the Guardians of the Galaxy dancing Groot toy we've all been waiting for. Instead, it's a Funko bobblehead. Check it out after the jump, but be warned that Guardians of the Galaxy spoilers lie ahead.
It's real! The first official Dancing Groot toy, from the amazing folks at @OriginalFunko! #GuardiansOfTheGalaxy pic.twitter.com/I5xNdgE0H8

— Ryan Penagos (@AgentM) August 22, 2014
For those asking about when you can get your Dancing Groot–pre-orders will start real soon! Official price/release info next week!

— Ryan Penagos (@AgentM) August 22, 2014
Don't get me wrong: This is freaking adorable. And surely a must-have for Funko POP! collectors. As Slashgear points out, the flowerpot base is unique among Funko POP! figurines. Plus, assuming it goes for the usual price of about $10-25, this dancing Groot toy won't break the bank.
But for those fans who left Guardians of the Galaxy clamoring for a dancing Groot of their very own, a bobblehead just doesn't cut it. For reference, this is what baby Groot looks like in the movie.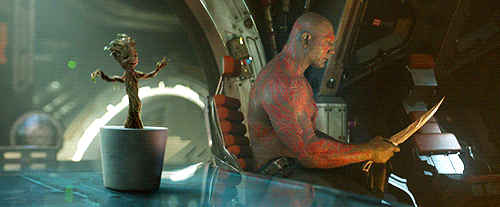 (It's also apparently what Guardians of the Galaxy director James Gunn looks like when he dances, since we recently learned that he was the one who gave Baby Groot his moves. Just letting you know in case you thought this scene couldn't get any more endearing.)
Perfect accuracy would be prohibitively difficult to achieve, of course, since the "real" Groot is made out of CG magic. But a bobblehead isn't really even close, since it's completely static from the neck down. Personally, I was hoping for something more along the lines of that that homemade version fashioned from one of those dancing flower toys.
Thankfully, Penagos' tweet hints there could be more baby Groot merch to come. He says only that this is the first dancing Groot toy, not the dancing Groot toy. Considering how loudly fans have been demanding a dancing flower-type Groot, Marvel has to be working on another, right? They're just leaving money on the table if they're not.
In the meantime, relive your favorite scene from Guardians of the Galaxy below.