Star Wars Bits: Are All Of The Episode 7 Rumors Fake? Plus Gareth Edwards, Harrison Ford, And Asajj Ventress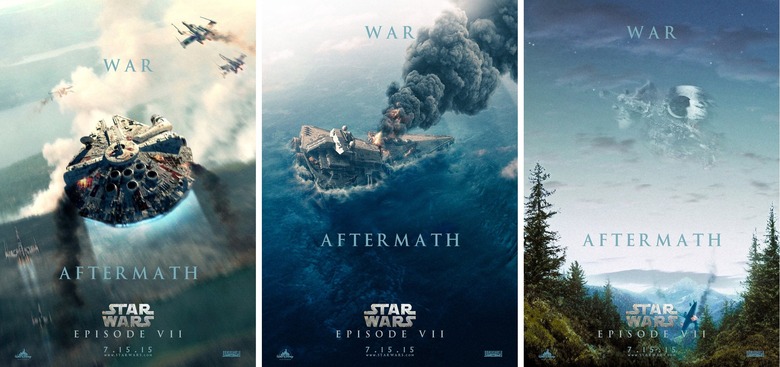 Today in Star Wars Bits, we take a look at:
Lucasfilm Story Group's Pablo Hidalgo clarifies his Comic Con "no flashbacks" comment.
Were all the recent Episode 7 rumors fake and actually passed off from the Dark Horse comic book series Star Wars: Legacy?
Star Wars spin-off director Gareth Edwards accepts the Ice Bucket Challenge in the LucasFilm Yoda fountain.
Harrison Ford more active after leg injury
Read the rumored plot synopsis for Christie Golden's upcoming Star Wars novel featuring Asajj Ventress and Quinlan Vos
The special features included in the Star Wars Rebels: Spark Of Rebellion DVD/Blu-ray
The trailer and release of the Star Wars: Commander iOS game.
Also: The above three posters were fan created, by AndrewSS7.
All this and more, after the jump.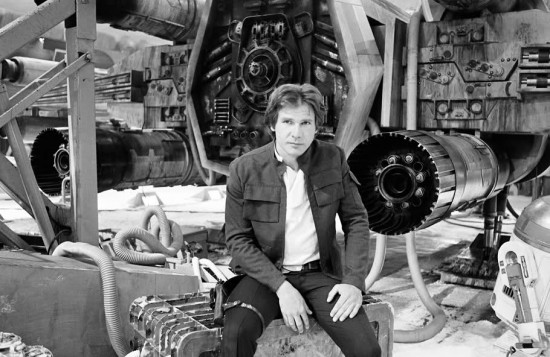 Harrison Ford's leg injury seems to be recovering well. The actor was spotted with his family on a 2,500ft mega-slide at the Alpine Slide near his home in Wyoming.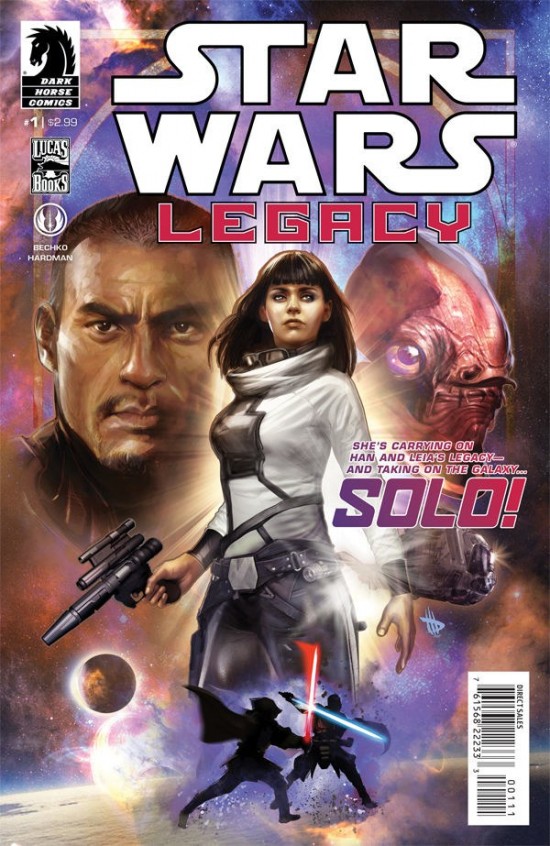 StarWars7News has noticed a familiar plot in longtime comic book publisher Dark Horse Comics' final Star Wars comic book series Star Wars: Legacy. The second volume of the current series is set over a century and three decades after the end of Return Of The Jedi.
The Jedi Order formed, grew, and was scattered, the New Republic became the Galactic Alliance and decayed into the Fel Empire (a more benevolent version of the Imperial order that preceded it), and the Sith are back in substantially greater numbers. The Sith then take over the Fel Empire, leading to a civil war between the Sith Empire, the Galactic Alliance, Fel Loyalists, the Jedi, and several other parties. While Legacy, Volume 1 and Legacy – War focus on the adventures of Luke's descendant, Cade Skywalker, Legacy, Volume 2 focuses on Han and Leia's descendant, Ania Solo.
Apparently the current series features a bunch of plot details that have been recently rumored for Episode 7, including (possible spoilers to follow, highlight to reveal the invisotext) a red-eyed metal-faced cyborg named Darth Wredd (similar to the inquisitor villain described in recent rumors), Ania Solo's story begins with her discovering a lightsaber which sends her on an adventure (it was rumored the film starts with Daisy Ridley and John Beyega's character finding a lightsaber, sending them on a seach for Luke Skywalker), and Empress Marasiah Fel (who apparently looks very much like the chrome trooper character that many have pegged Gwendoline Christie is playing).
Does this mean that all of those recent Star Wars Episode 7 rumor reports were fake? Of course not. Star Wars is a series that has many stories told over the last few decades, and I'm assuming you could find a lot of stories that sound similar to whats actually being filmed today. We don't know if the rumors are true or false — although I've heard from too many trusted sources to believe these details are completely fake at this point. That said, things change during development and even production, so what we've heard might not be exactly what we see when Episode 7 hits.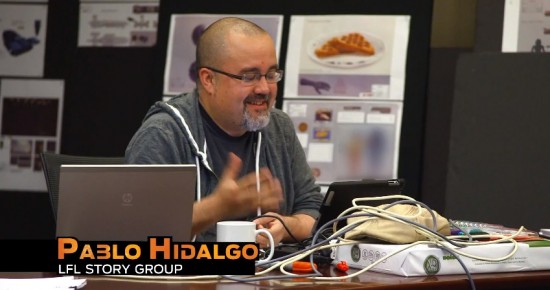 Recently at San Diego Comic Con, Lucasfilm Story group member Pablo Hidalgo made a comment that some fans are looking at in terms of the recent Episode 7 rumors that involved flashbacks. Hidalgo took to facebook to breifly clarify his statement:
"Looks like the Del Rey SDCC panel is up on Youtube. I will, as usual, stay the heck away from the comments, but I understand my quote about flashbacks has really fueled a lot of discussion about projects outside the subject matter of this panel. So at 4:20 mark (heh heh), what I said was, "But one of the conventions, as far as Star Wars storytelling goes, AT LEAST AS REBELS, is we don't do flashbacks." So there you go. Continue to debate endlessly."
So Hidalgo didn't say flashbacks wouldnt be used in the movies, but they aren't using flashbacks in the Star Wars Rebels television series.
Star Wars spin-off director Gareth Edwards accepted the ALS Ice Bucket Challenge, and performed the stunt in the Yoda fountain outside LucasFilm in San Francisco. Apparently Gareth was challenged by Godzilla himself.Before diving in, Gareth nominated his fellow Star Wars filmmakers Josh Trank, Simon Kinberg and Rian Johnson. Watch the video above.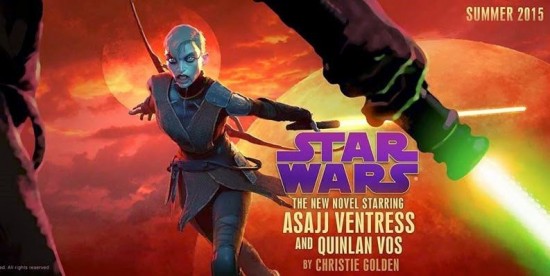 Making Star Wars found the following plot synopsis posted by Jedi Bibliothek for the upcoming and yet-to-be-named, novel featuring Asajj Ventress and Quinlan Vos:
"The last story never told in The Clone Wars television saga: A tale of trust, betrayal, love, and evil starring the hugely popular ex-Sith / Jedi never-female bounty hunter, Asajj Ventress! A tale written but never aired, now turned into a brand-new novel with the creative collaboration of the Lucasfilm Story Group and Dave Filoni, Executive Producer and Director of Star Wars: The Clone Wars and Star Wars: Rebels! When the Jedi decide to target Darth Tyranus Count Dooku–himself, They turn to his ex-apprentice, Asajj Ventress, for help in getting close to the slippery Sith Lord. But When unexpected sparks fly in between Ventress and Quinlan Vos, the unorthodox Jedi sent to work with her, the mission Becomes a web of betrayal, alliances, secrets, and dark plotting did might also just be the undoing of Both Jedi and Sith and everything in between!"
Of course, this synopsis didn't come from an official source so it could be fake. The actual Star Wars series novel is set for release on July 7th, 2015 and was written by Christie Golden. The book is said to be based on some of the scripts for unaired episodes of Star Wars: The Clone Wars.
The official Lucasfilm Star Wars Rebels press release that was sent out earlier this week also included details on what will be included in the Star Wars Rebels: Spark Of Rebellion DVD/Blu-ray release.
"Star Wars Rebels: Spark of Rebellion" will be available to own on DVD in retailers nationwide. The DVD includes the movie, a free Ghost 3D model ship, four "Star Wars Rebels" shorts, plus a never-before-seen piece that takes you deeper into the world of "Star Wars Rebels" and the upcoming season."
Star Wars Rebels: Spark Of Rebellion is scheduled to hit stores on October 14th 2014.
And finally, Disney has released Star Wars: Commander, a new action-strategy combat game for iOS devices. Watch a trailer above. Here is official information thanks to LucasFilm:
Star Wars: Commander features the full array of vehicles, weapons and technology from the Star Wars universe. Players who rally to the Rebellion will call upon iconic heroes such as Han Solo, Chewbacca and Princess Leia to support missions for justice and freedom, while leaders of the Imperial forces will command AT-ATs, TIE fighters and Stormtroopers to gain control of the galaxy. Star Wars: Commander also offers an original Star Wars storyline set within the Galactic Civil War of Episodes IV – VI, where "commanders" determine if it's the Empire's strength and relentlessness or the Rebellion's heroism and resourcefulness that will win the war.
In Star Wars: Commander players will:
Choose a side: Command AT-ATs, TIE fighters and stormtroopers as the Empire or call on iconic heroes like Han Solo and Princess Leia as part of the Rebellion.
Build and defend a base: Train unique troops specific to each faction, and fortify a base with deflector shields, turrets, heavy artillery, and other defenses.
Lead epic battles: Strategically deploy powerful armies, units, and vehicles against enemies and other players around the galaxy.
Travel to multiple planets and complete special missions: Play an all-new story as a valiant leader on the front lines of the Galactic Civil War.
Upgrade a strike team and its defenses: Strengthen forces with multiple levels of upgrades for each unit.