Rumor: Jennifer Lawrence In Talks For Quentin Tarantino's 'The Hateful Eight'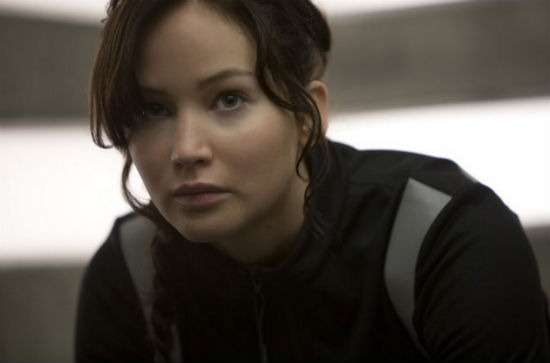 You've seen Jennifer Lawrence hold her own in films as diverse as Winter's Bone, Silver Linings Playbook, and the X-Men and Hunger Games films. Now she may get a chance to do some really grim work in the new film from Quentin Tarantino, The Hateful Eight, in which stagecoach travelers pass a blizzard holed up in a Wyoming store, where tensions between them come to a violent head.
(The film might be called The H8ful Eight, depending on how seriously you want to take the trailer's title card.)
A report from Collider says Lawrence is in talks for the film. There's contention on that point, however, as The Wrap passes word from her publicist that she is not doing the project:
JENNIFER LAWRENCE's publicist on HATEFUL EIGHT reports: "Despite internet rumors, her reps have confirmed she's not doing this project."

— Jeff Sneider (@TheInSneider) August 21, 2014
The way things go with casting, we know not to take that as gospel, but it's a good cautionary note.
Despite the fact that there's already a teaser trailer for the film, we don't actually know the cast of The Hateful Eight at this point. Bruce Dern, Kurt Russell, Michael Madsen, James Remar, Walton Goggins, and Samuel L. Jackson are all rumored, thanks in part to their participation in the live-read of the script that took place recently in LA. But none are confirmed.
That teaser trailer offers only character name cards for the primary roles in the film. Only one of those, Daisy Domergue, "The Prisoner," is female. At the time of the live-read there was another female role, Six Horse Judy, read by Zoe Bell, but things could have changed.
Lawrence is a busy woman, with two Hunger Games movies to finish, and another movie to do with David O. Russell. That Russell film, Joy, is set to be released in the same window with this western.
With any other director we'd say that someone like Lawrence would have to be in a primary role. But Tarantino is a guy who can get the biggest actors for what amount to cameo roles. So it could be a mistake to assume that Lawrence is a lead, especially if scheduling is a problem. She may not have room for six weeks of work. But what about two days? (There's also the very distant possibility that Tarantino could gender-swap a role originally written for a man, but I wouldn't expect that to happen here.)
The Hateful Eight is expected to be released late in 2015.
The Hateful Eight follows the steadily ratcheting tension that develops after a blizzard diverts a stagecoach from its route, and traps a pitiless and mistrustful group which includes a competing pair of bounty hunters, a renegade Confederate soldier, and a female prisoner in a saloon in the middle of nowhere.