Aaron Paul Is Hiding Show Mementos Around LA For 'Breaking Bad' Scavenger Hunt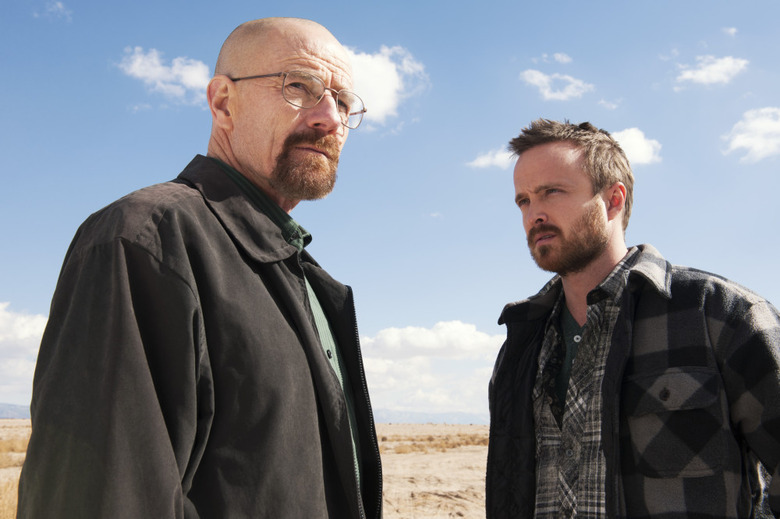 Aaron Paul is well-known for his pleasant interactions with fans, and now he's offering Breaking Bad fans a chance to get their hands on mementos from the show. Paul has announced a Breaking Bad scavenger hunt in LA, taking place this coming Monday, August 25, as part of a celebration of Breaking Bad's final run at the Emmys. Details on the Breaking Bad scavenger hunt are below.
Paul posted the announcement on Instagram. We don't know how he's going to achieve this, but it sounds like a great thing for Breaking Bad fans — if you're in LA, at least. It's also seemingly a one-day only affair, which means you might want to prep your boss to know that lunch could happen any time, or maybe just take all day.