Shane Black Directing 'The Destroyer' Scripted By 'Fight Club' Screenwriter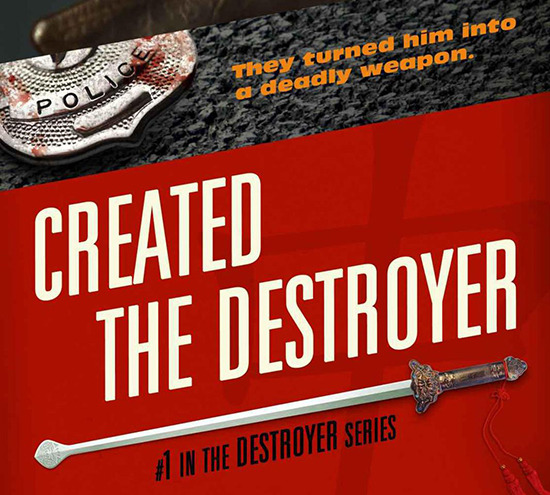 Sony and Shane Black have a nice little pulp revival arrangement going. For quite a while, Black has been developing a Doc Savage movie for Sony. Now he's also tapped to direct The Destroyer for the studio, based on the long-running novel series (150 books!) centered around badass character and "human superweapon" Remo Williams.
The script for The Destroyer is by Jim Uhls (Fight Club), based on the characters co-created by Warren Murphy and Richard Sapir. (Murphy and Sapir wrote a bunch of the Destroyer novels together, then Murphy did some solo, and ghost writers tackled many.)
Remo Williams is originally a Newark cop, but after being framed and sentenced to death, he finds a new life after his execution fails. He's recruited into a secret US government agency called CURE, where he teams with Asian assassin Chiun to take down threats to America. Chiun is a master of a fictional martial art called Sianjiu, which should help you understand the tone of the books.
It's real men's pulp adventure stuff with an old-school (sometimes out of date) sensibility. The books are violent and occasionally funny, with a setup that is perfect for exactly the sort of buddy action that Black does so well. I'm curious to see how Black's sensibility gels with Uhls writing.
We've seen Williams on screen before, as played by Fred Ward in Remo Williams: The Adventure Begins. (Watch here.) The adventure did not actually continue after that movie, at least in that incarnation. Shane Black's version will probably be significantly different, but between Remo and Doc Savage, it seems like Sony and Black have their own little pulp playground — hopefully we'll see some of the films get made.
Producer Chuck Roven (The Dark Knight, Batman v Superman) told Deadline,
Shane has been a fan of the original Destroyer book series since its inception and he has an incredible vision for this film. [We] couldn't be more fortunate to be working with this talented director on this material. The narrative Jim and James have created is incredibly rich and while it's a story rooted in adventure, it is also very much character driven.
Black most recently directed Iron Man 3. He's also set to direct a new Predator film, from his own story treatment scripted by Fred Dekker.