'The Woman In Black: Angel Of Death' Teaser Trailer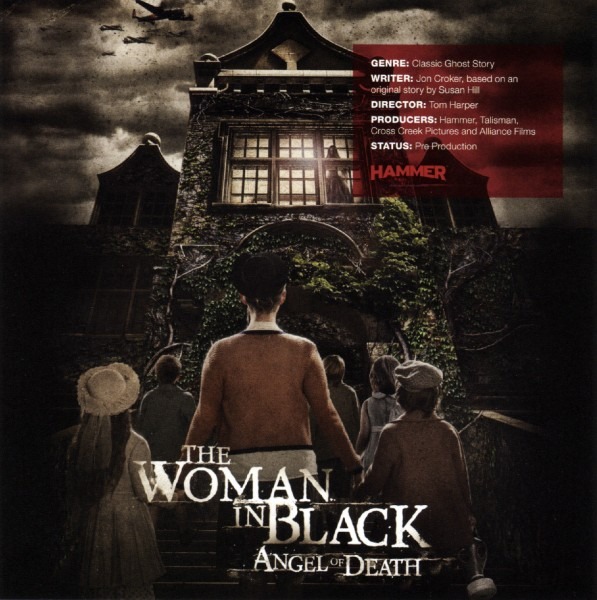 The Woman in Black: Angel of Death follows up, obviously, on The Woman in Black, the 2012 gothic horror film that saw Daniel Radcliffe facing down a malevolent spirit. Part of the appeal of the first film was seeing Radcliffe out of his Harry Potter garb, but the movie was also effective as horror. It doesn't leave much room for a direct sequel, however. And so Angel of Death moves forward to 1941, when two teachers and their students attempt to escape the Blitz in London. They end up at the Eel Marsh House, where the woman in black waits. Check out the Woman in Black sequel teaser below.Angel of Death is directed by Tom Harper (The Swarm) from a script by Jon Croker (Desert Dancer), based on a story from Susan Hill, who wrote the book The Woman in Black was based on.
This trailer is probably best viewed in a theater, but if you're home find the darkest spot in the house.
The Woman in Black: Angel of Death will open in the UK on February 13, 2015. There's no US date set at this point.
Trailer via Yahoo UK.
England, 1941. With London in the midst of the blitz, two teachers evacuate a group of schoolchildren to the abandoned Eel Marsh House. Seeking safety from the bombs in the remote coastal location, the group instead find themselves facing an evil far more frightening when their arrival awakens the Woman in Black.