See The First 'American Horror Story: Freak Show' Teaser; Premiere Date Announced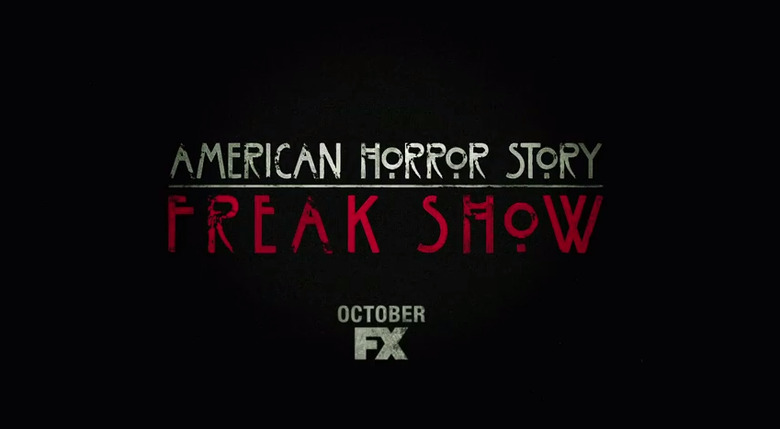 Because American Horror Story essentially reboots itself each year, we never know quite what we're going to get with a new season. But at least now we know when we're going to get it.
The network has announced a fall premiere date for the fourth season of the horror anthology series, titled American Horror Story: Freak Show. Hit the jump to get all the details and watch the first teaser trailer.
As usual, American Horror Story: Freak Show will retain some of the same cast members from earlier seasons, but they'll be playing entirely new characters in an entirely new story in an entirely new setting. Here's the official American Horror Story: Freak Show synopsis from FX.
American Horror Story: Freak Show' begins its tale in the quiet, sleepy hamlet of Jupiter, Florida. The year is 1952. A troupe of curiosities has just arrived to town, coinciding with the strange emergence of a dark entity that savagely threatens the lives of townsfolk and freaks alike. This is the story of the performers and their desperate journey of survival amidst the dying world of the American carny experience.
Jessica Lange leads as a German ex-pat who manages the show. Sarah Paulson, Kathy Bates, Evan Peters, Angela Bassett, and Frances Conroy play some of the oddities on display, while John Carroll Lynch is set to play a villain. Emma Roberts, Michael Chiklis, and Angela Bassett also star.
The first American Horror Story: Freak Show teaser trailer is embedded below. In typical American Horror Story style, it's short, atmospheric, creepy as hell, and reveals absolutely no concrete details about the new season.