Mark Wahlberg To Star In J.C. Chandor's 'Deepwater Horizon'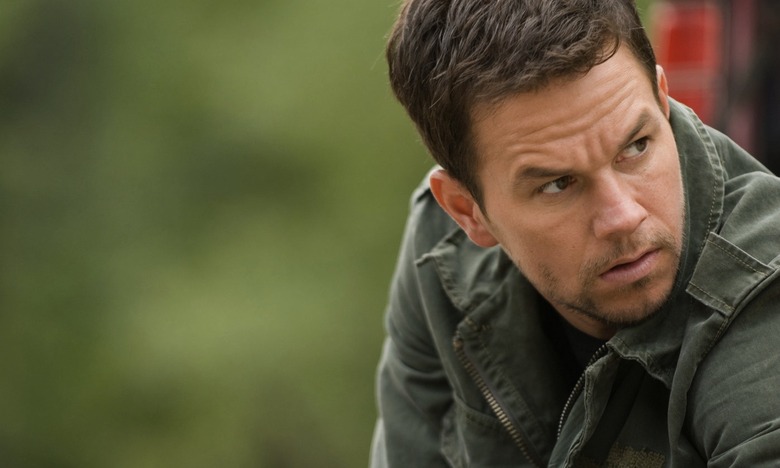 Following the fact-based actioner Lone Survivor and the less fact-based blockbuster Transformers: Age of Extinction, Mark Wahlberg is preparing to play another all-American hero. He's entered talks for Deepwater Horizon, J.C. Chandor's drama about the 2010 BP oil rig explosion.
Get more details about the Mark Wahlberg Deepwater Horizon movie after the jump.
Built in 2001 off the coast of Louisiana, the Deepwater Horizon oil rig exploded on April 20, 2010. The incident caused a leak which flowed for another 87 days, becoming the largest offshore oil spill in U.S. history. Of the 126 crew members on board at the time of the explosion, 11 were killed and another 17 were injured.
Deepwater Horizon will take place in the 48 hours leading up to the event, following the courageous crew members who attempted to prevent the disaster and then, after the disaster occurred anyway, struggled to save themselves and their colleagues. Wahlberg is looking to play the second-in-command on the oil rig.
Wahlberg's upcoming slate is as varied as the rest of his career. With two action movies just behind him, his next roles include the thriller Mojave, the drama The Gambler, and the comedies Ted 2 and Daddy's Home. The latter re-teams him with his Other Guys co-star Will Ferrell.
Chandor's previous credits include Margin Call and All Is Lost. He has A Most Violent Year, starring Jessica Chastain and Oscar Isaac, due out in the near future. Deepwater Horizon will be his biggest film yet in terms of budget.
Shooting on Deepwater Horizon is expected to begin in late spring or early summer.