''71' Trailer: Jack O'Connell Leads Acclaimed British Thriller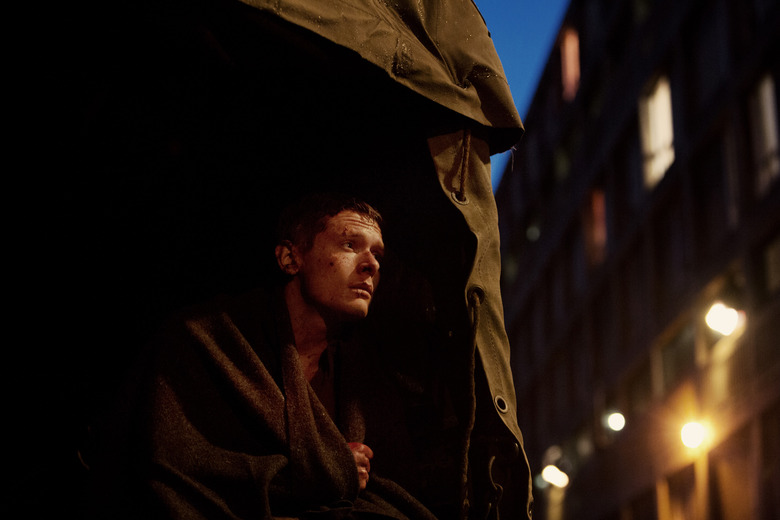 The name Jack O'Connell may not mean anything to you now, but the way things are going it will very soon. The young English actor is poised to blow up with a lead role in Angelina Jolie's Unbroken, and has already wowed critics with the prison drama Starred Up.
Today we have a trailer for another of his acclaimed recent performances, in the historical drama '71. O'Connell plays a British soldier patrolling Belfast during the height of the Troubles. When he's separated from his unit, he's forced to make his way back home alone in the midst of violent riots. Hit the jump to watch the '71 trailer.
'71 is the first feature from Yann Demange, a TV vet whose credits include Secret Diary of a Call Girl. By all accounts, it's a hell of a debut. The film drew some excellent reviews upon its Berlin Film Festival bow earlier this year.
Even at less than two minutes, the trailer is a tense, riveting watch. Several storylines are teased, all of which apparently converge at the hunt for O'Connell's Gary Hook. For the most part, though, the focus is on Hook himself and his hellish experience.
In that sense, '71 doesn't look like your typical war movie. Though the historical context is a very specific one, the film doesn't seem all that interested in getting into the political and social aspects of the conflict. Nor do we see any rousing displays of patriotic self-sacrifice.
What we do get, apparently, is cinematography (by Tat Radcliffe) and sound work that keeps us in Hook's head as he tries to survive the worst night of his life. And of course, another excellent performance by O'Connell, who apparently manages the neat trick of projecting both toughness and vulnerability.
'71 doesn't yet have a U.S. release date, but it'll be out October 10 in the U.K.