'Men, Women & Children' Trailer: Jason Reitman Takes On Technology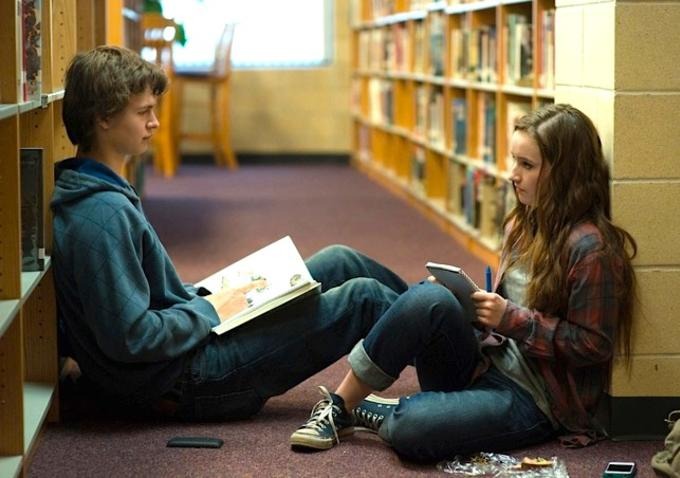 Because Paramount stuck Labor Day in the doldrums of January, we're getting not one Jason Reitman movie this year but two. The second is Men, Women & Children, an ensemble piece about the way technology has changed the relationships between, well, men, women & children.
Adam Sandler, Ansel Elgort, Kaitlyn Dever, Judy Greer, Rosemarie DeWitt, Jennifer Garner, and Dennis Haysbert are among the faces who populate the small town where the action takes place. The first Men, Women & Children trailer has just hit, and you can watch it after the jump.
The first trailer doesn't offer any plot specifics or even any dialogue. However, it does do an effective job of conveying the general look, tone, and themes of the film. And it looks like there's a lot of hand-wringing and pearl-clutching involved.
Just about every character here looks absolutely miserable, and no one seems to be getting anything positive out of the glowing screens permanently floating in front of their faces. Still, it's just a trailer. Hopefully there'll be more to Men, Women & Children than some simplistic message about how the Internet is ruining us all.
Men, Women & Children gets a limited release October 1 before expanding on October 10, then going wide on October 17.
MEN, WOMEN & CHILDREN follows the story of a group of high school teenagers and their parents as they attempt to navigate the many ways the internet has changed their relationships, their communication, their self-image, and their love lives. The film attempts to stare down social issues such as video game culture, anorexia, infidelity, fame hunting, and the proliferation of illicit material on the internet. As each character and each relationship is tested, we are shown the variety of roads people choose – some tragic, some hopeful – as it becomes clear that no one is immune to this enormous social change that has come through our phones, our tablets, and our computers.