Bradley Cooper To Play Mack Bolan For Todd Phillips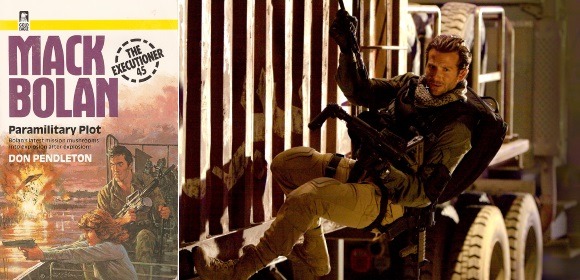 Technically, Bradley Cooper already has an action franchise in Marvel's Guardians of the Galaxy. But that one really only makes use of his voice. Now he's booked a series that'll utilize the rest of him.
Cooper is set to reunite with his Hangover director Todd Phillips for a Mack Bolan movie, based on the series of books by Don Pendleton. It's a major step forward for the project, which has been in development for about 40 years. Hit the jump for all the details.
Today, Deadline reports that Warner Bros. has scooped up the package in a seven-figure deal. The studio isn't wasting any time moving ahead with the project. Cooper and Phillips, who teamed up to form a Warner Bros.-based label earlier this year, will produce. Salerno will also produce, in addition to writing the script.
A Green Beret and elite anti-terrorist operative, Mack Bolan was first introduced in 1969. A movie about him has been in the works almost as long as he's been around. At various points, Steve McQueen, Sylvester Stallone, Clint Eastwood, and Cooper's Guardians co-star Vin Diesel have all been linked to play him, for directors like Burt Reynolds and William Friedkin  – only for each incarnation to fall apart.
To say the series has franchise potential is an understatement. Mack Bolan is the star of some 900(!) pulp novels, 37 of which were written by Pendleton himself. Since 1980, the series has been churned out by a collection of ghostwriters. New volumes are still being published today, at the rate of 12 a year. The series has spawned spinoffs, comics, audiobooks, and more.