Josh Boone In Early Talks To Write And Direct 'The Vampire Lestat'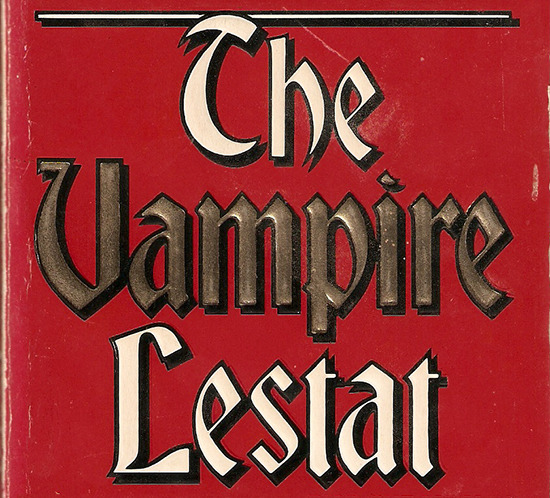 Universal only just put more energy into its efforts to adapt Anne Rice's vampire novels into films, as the studio renewed the option on 13 of Rice's "Vampire Chronicles" books. The studio isn't wasting any time getting moving on that option, as The Fault In Our Stars director Josh Boone is now in early talks to write and direct an adaptation of The Vampire Lestat, which was the centerpiece of Rice's original trilogy of vampire novels.
The Vampire Lestat is a story very rooted in the '80s, and we don't know if this would be a period piece, or a modernized adaptation. If things come together, Boone would make this film after doing The Stand for Warner Bros.The Wrap reports that producers Brian Grazer, Alex Kurtzman, and Roberto Orci have all "signed off on Boone's hiring," with final approval yet to come from Universal. That approval however, is reportedly a "mere formality."
This doesn't mean that Boone is dropping The Stand, which he's been developing at Warner Bros. Indeed, the writer/director has scripted his three-hour and reportedly novel-faithful take on Stephen King's massive tome. Boone did a page-one rewrite on The Stand, which had already been the center of development efforts by a few other teams at Warners over the past couple years. Stephen King has blessed Boone's script; that should be a pretty great personal victory for the director, who is a lifelong King fan.
Boone would also write The Vampire Lestat, and his aims are reportedly to stay faithful to the novels. (He'll draw in elements from both The Vampire Lestat and Queen of the Damned.) So fans who bristled at the idea of Kurtzman and Orci being part of this process should be more at ease now.  
We'd expect Boone to strive maintain the novel's core characters and themes while updating some of the trappings to reflect the changes that have taken place in pop culture, music, and media since the novel's 1985 publication.From Amazon:
As with the first book in the series, the novel begins with a frame narrative. After over a half century underground, Lestat awakens in the 1980s to the cacophony of electronic sounds and images that characterizes the MTV generation. Particularly, he is captivated by a fledgling rock band named Satan's Night Out. Determined both to achieve international fame and end the centuries of self-imposed vampire silence, Lestat takes command of the band (now renamed "The Vampire Lestat") and pens his own autobiography. The remainder of the novel purports to be that autobiography: the vampire traces his mortal youth as the son of a marquis in pre-Revolutionary France, his initiation into vampirism at the hands of Magnus, and his quest for the ultimate origins of his undead species.