'Ant-Man' Adds John Slattery, Judy Greer, Bobby Cannavale, And T.I.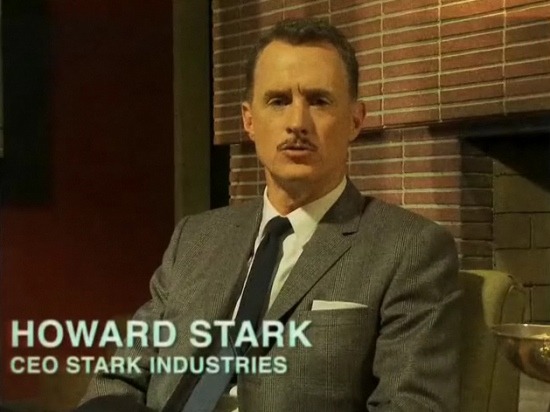 Adding to Peyton Reed's earlier announcement that Ant-Man had entered production, Marvel Studios has issued a press release confirming several more cast members for the superhero movie.
Among those who'll be joining Paul Rudd, Michael Douglas, Evangeline Lilly, and Corey Stoll onscreen are Judy Greer, Bobby Cannavale, T.I., and John Slattery — the latter of whom is already part of the Marvel Cinematic Universe, having played Howard Stark in Iron Man 2. Hit the jump for casting details and more.
The studio did not say which characters the actors would be playing. It does seem a safe bet that Slattery is reprising his role as Howard Stark, which adds weight to a recent rumor that Hank Pym would be meeting with Howard Stark and others in a first act prologue. There's supposition that Greer will play the ex-wife of Rudd's character Scott Lang, while BAD thinks that Cannavale may play her current husband, who also happens to be a cop that arrested Lang at one point.
Interestingly, the press release (which you can read in full here) makes no mention of previous director Edgar Wright, who had been developing the project for about a decade before he dropped out in May. Nor does it name Joe Cornish, who wrote earlier drafts of Ant-Man with Wright.
In fact, it doesn't mention any screenwriters at all, even though we know it has several. In addition to Cornish and Wright, Adam McKay, Gabriel Ferrari, and Adam Barrer have all taken passes at the script. The WGA rules determining who gets credit on a script can get complicated, so maybe Marvel is still ironing out the details.
Ant-Man opens July 17, 2015. The synopsis reads as follows.
Armed with the astonishing ability to shrink in scale but increase in strength, con-man Scott Lang (Paul Rudd) must embrace his inner-hero and help his mentor, Dr. Hank Pym (Michael Douglas), protect the secret behind his spectacular Ant-Man suit from a new generation of towering threats. Against seemingly insurmountable obstacles, Pym and Lang must plan and pull off a heist that will save the world.