Joaquin Phoenix Stares Down Josh Brolin In Official 'Inherent Vice' Image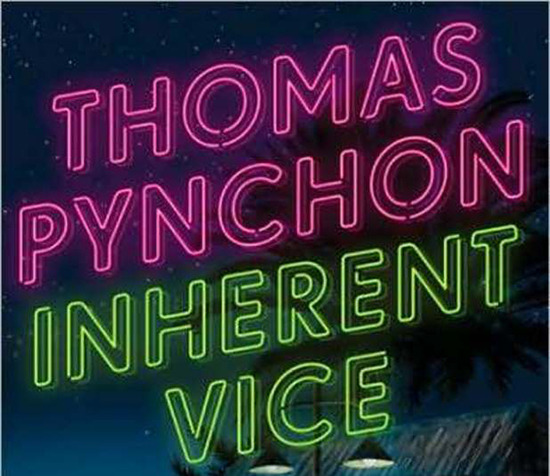 This year we'll get to see the first feature adaptation of a Thomas Pynchon novel, which is amazing. The film is directed by Paul Thomas Anderson, which is even better. Now we've got a full-size version of the first official still from Inherent Vice. The image shows Joaquin Phoenix as burnout "detective" Doc Sportello, as he has a moment with hard-ass cop "Bigfoot" Bjornson, played by Josh Brolin. Check out the official Inherent Vice image below. 
EW has the image.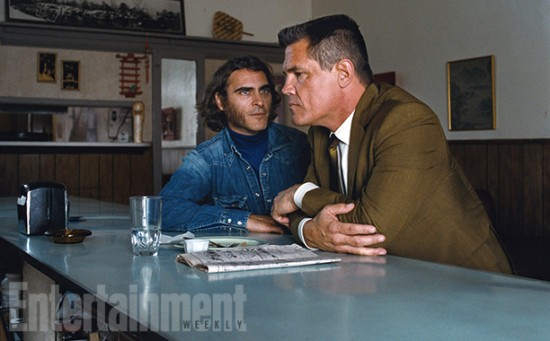 The film also features Benicio Del Toro, Owen Wilson, Reese Witherspoon, and Katherine Waterston as Sportello's ex Shasta, whose current boyfriend goes missing, setting the story in motion.
Waterston told EW,
With Paul, he's interested in what might happen, not what should happen. He doesn't walk onto set with a clear goal. That can be...surprising. It didn't feel chaotic; it felt thrilling. The set felt really vital. Like you are going into a question together.
Indeed, the first early reactions to the film say things such as "brilliant and mesmerizing in an atmospheric, non-linear sort of way," and "both hilarious and confounding at times." The best take may be this, saying the film is:
A drug-fueled detective story filled with great psychedelic music and beautiful, grainy cinematography. ... Anderson does an incredible job of making the incredibly complex plot both comprehensible and entertaining. Even though he's apparently said he's still tinkering, it felt like a finished film and will definitely go down as one of my favorites of his.
Also appearing are Martin Short, Jena Malone, Kevin J. O'Connor, Katherine Waterston, Timothy Simons, Peter McRobbie, Sasha Pieterse, Joanna Newsom, Maya Rudolph and Eric Roberts.
Inherent Vice will premiere at the New York Film Festival. Warner Bros. will release the film in the US on December 12.