Chris Hemsworth And Charlie Day In Talks For 'Vacation' Sequel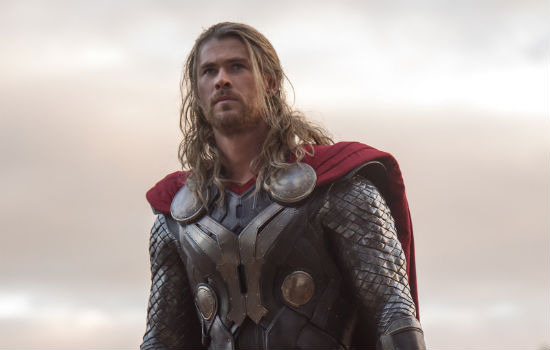 After showing a talent for making people laugh during his gigs as Thor, and in The Cabin in the Woods, Chris Hemsworth is taking a dive into full-on comedy. He's in talks to play a new role in the sequel and semi-reboot of Vacation. John Francis Daley and Jonathan Goldstein (Horrible Bosses, Cloudy with a Chance of Meatballs 2) wrote the film and will make their directorial debut on the picture, which follows the continued adventures of the Griswold family as they try desperately to have fun. 
Ed Helms is set to play the adult Rusty Griswold who has a burning desire, much like his father before him, to take his family to Wally World.
According to THR, Chris Hemsworth would play "Stone Crandall, an up-and-coming anchorman," and the husband of Rusty's sister Audrey. Christina Applegate will play Rusty's wife. Chevy Chase and Beverly D'Angelo will cameo in the film as Clark and Ellen Griswold. 
(Audrey has not been cast. She's been played by three different people in the three previous Vacation movies. In order of appearance: Dana Barron, Dana Hill, and Juliette Lewis.)
Charlie Day will cameo as a river-rafting guide.
Vacation shoots in September. Hemsworth has been shooting Avengers: Age of Ultron, which hits on May 1, 2015, and he just wrapped his second film with Ron Howard, the Moby Dick-inspired In the Heart of the Sea.