'Journey 3' And '4' Now In Development; Dwayne Johnson To Return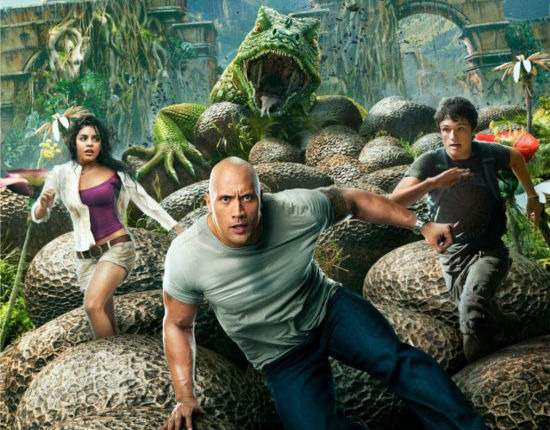 If you were hoping for more family friendly Dwayne Johnson action movies, today is your lucky day. New Line Cinema has hired writers to do not one, but two sequels in the Journey to the Center of the Earth franchise, each of which will be headlined by Johnson. Chad and Carey Hayes, who co-wrote The Conjuring, have been brought on to write Journey 3 and Journey 4, sequels to the 2008 film Journey to the Center of the Earth and its 2012 follow-up Journey 2: The Mysterious Island. 
The Hollywood Reporter broke the news, which isn't the first we've heard of Journey sequels. Director Brad Peyton and screenwriters Brian Gunn and Mark Gunn were previously hired to direct/write Journey 3 with Johnson attached but now the THR reports the Hayes' will "take the project in a different direction than what had been in development before." If things work out, both films will film back to back.
Chad and Carey Hayes are becoming Johnson's guys, which is probably why this change took place. They wrote San Andreas for him as well as a few others things. You have to think if this is becoming another Dwayne Johnson franchise, he's going to want people around him who he trusts. People who know his voice and who he can talk to to drive the story. He's not going to blindly jump into something at this point.
Previously, we'd heard Josh Hutcherson was also planning on coming back for Journey 3, but that was before The Hunger Games: Catching Fire blew up so huge. You have to think his number went up significantly, and will again after the next two Hunger Games movies. Still, he's kind of the main character so he'd probably have to come back in some capacity.
I haven't seen either of the Journey movies, simply because nothing about them interested me. Families seem to like them though and if making these movies means Johnson can do more risky fare in the future, I'm all for it. But it could also mean the opposite. What do you think?