Simon Cowell Is Making A Betty Boop Movie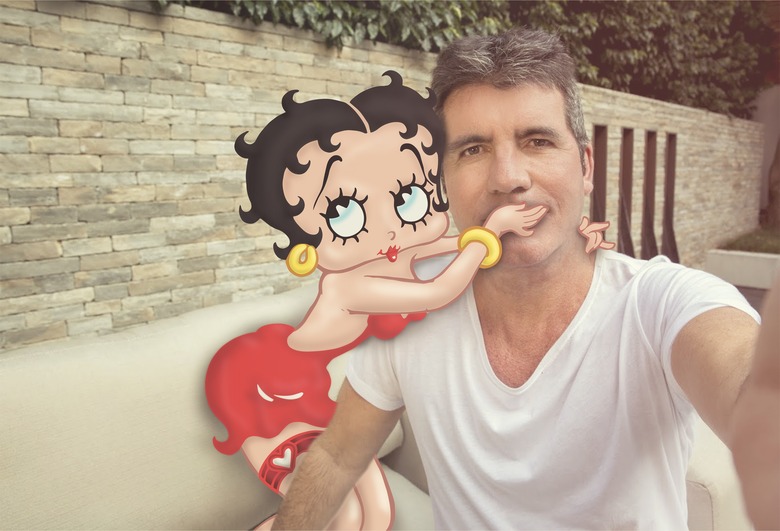 Another classic character is getting her turn on the silver screen. Betty Boop, the Depression-era cartoon siren, is going to be the subject of her own feature film — with a little help from Simon Cowell, of all people.
The American Idol and X Factor producer is teaming with Lego Movie animators Animal Logic for the project, described as "a music-driven hybrid animated comedy." Hit the jump for more details.
"Betty is an icon, and one of the biggest stars in the world – I'm thrilled to be working with her," Cowell said in a statement. "Betty, I've worked with some serious divas but I think you could be the biggest of them all!"
Animal Logic's Jason Lust chimed in with an even cheesier line: "I've been trying to get Betty to the dance for years now. Can't believe she's finally said 'Yes.'"
Created by Max Fleischer, Betty Boop first appeared in 1930 as part of of the Talkartoon series. In 1932, she got her own cartoon series. With her curvy figure, revealing outfits, and flirtatious personality, she was one of the first animated sex symbols.
Somewhat surprisingly, the new film will be her first-ever feature. Though she remains an iconic figure, her appearances are mostly limited to commercials, licensed merchandise, and Funny or Die shorts these days. Her last movie role was a cameo in 1988's Who Framed Roger Rabbit.
Cowell probably isn't the first guy you'd think of to make an animated Betty Boop movie, and with good reason. The only other movies he's produced before are the One Direction documentary and a Britain's Got Talent-based biopic.
But he does have plenty of TV producing experience, as well as a first-look deal with Sony Pictures. Plus, he'll have some capable help from Animal Logic. In addition to The Lego Movie, they've also done animation for Happy Feet, Iron Man 3, and The Hunger Games: Catching Fire.
The news comes after Syco and Animal Logic's recent announcement that they would be partnering for a number of music-based animated and animated/live-action hybrid films. The first due is out in 2016 from Sony, but it's unclear whether the Betty Boop movie is that project.
[Image source: BettyBoop.com]