Kristen Bell And More Reunite For 'Veronica Mars' Web Series 'Play It Again, Dick'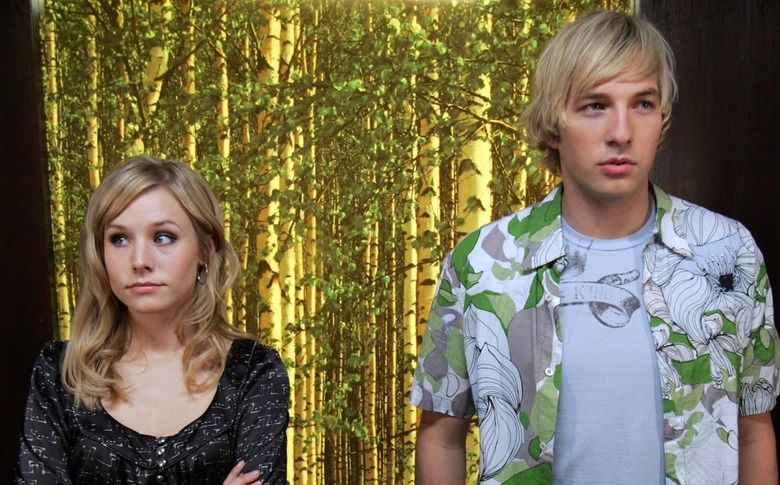 The whole Neptune gang is reuniting, but it's not for a sequel per se. Kristen Bell, Jason Dohring, Ryan Hansen, and more are set to star in Play It Again, Dick, a Veronica Mars spinoff about a Veronica Mars spinoff.
In keeping with the meta angle of the web series, the actors will be playing both themselves and their Veronica Mars characters. As creator Rob Thomas puts it, it's the cast of Veronica Mars meets the "L.A. 'reality'" of Party Down. Hit the jump for all the details.
Play It Again, Dick centers around a fictionalized version of Hansen, who is eager to kickstart his career. He begs his former colleagues to help him launch a Veronica Mars spinoff and Kickstarter movie about his character, Dick Casablancas.
In addition to Bell and Dohring, Enrico Colantoni (Keith Mars), Percy Daggs III (Wallace Fennel), Ken Marino (Vinnie Van Lowe), and Chris Lowell (Piz) will make appearances as either themselves or their characters — or both.
Rob Buckley (One Tree Hill) and Rose McIver (Masters of Sex) will also star. Although the two have not appeared in any previous incarnation of Veronica Mars, they are both involved in Thomas's upcoming CW series iZombie.
Play It Again, Dick will release one new episode per week starting September 15. The installments will vary in length, with most coming in at around eight to ten minutes.
It's not quite the Veronica Mars big-screen franchise fans may have hoped for after seeing the long-awaited Veronica Mars movie sequel, but for sure it's better than nothing.
And who knows — if the meta spinoff proves successful enough, maybe Thomas will eventually gain enough traction for another trip to Neptune.
[Source: EW]