Alejandro González Iñárritu TV Series 'The One Percent' Coming To Starz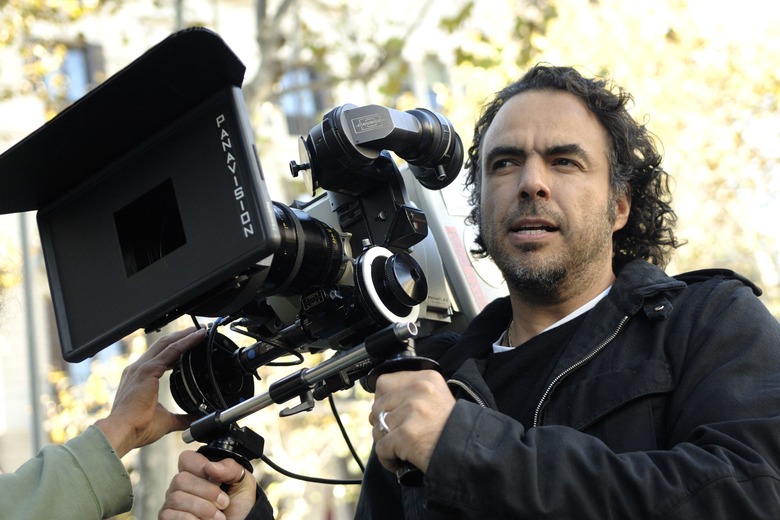 Alejandro González Iñárritu's film career remains plenty busy, with the dark comedy Birdman due out later this year and the revenge drama The Revenant gearing up for next year. Nevertheless, he's preparing to dive into the world of cable TV.
Starz has just given a ten-episode order to The One Percent, a drama co-created by Iñárritu. Ed Helms, Hilary Swank, and Ed Harris are on board to star. Hit the jump for more on the Iñárritu TV series.
Helms is set to lead the hourlong drama as organic farmer Alfred Murphy, who's struggling to keep the family farm from going under. He encounters a bizarre twist of fate that has the ability to either save his farm, or destroy it forever.
Swank is in final talks to play his wife Laura Murphy, while Harris will play family patriarch Nathaniel Cobb. This is one of two major TV gigs Harris has scored this summer; he was also recently cast as the villain in HBO's Michael Crichton thriller series Westworld.
As for Swank, although she recently starred in the HBO movie Mary and Martha, The One Percent will be her first TV series since her one-season stint on Beverly Hills 90210 in the late '90s.
Helms has been switching between the big screen and the small one for the last several years. Since his seven-year run on The Office concluded last year, he's popped up on Arrested Development Season 4 and Yahoo Screen's Tiny Commando, as well as films like We're the Millers and They Came Together.