Robin Williams Has Died At Age 63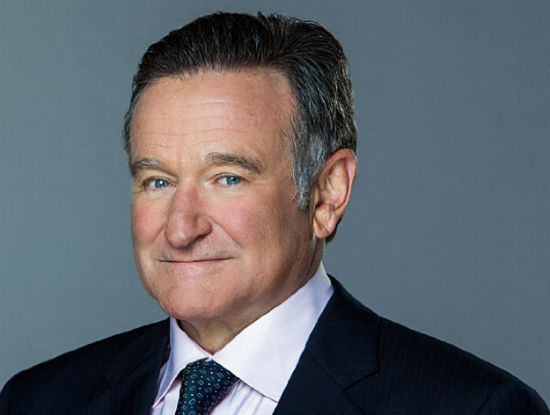 Robin Williams was found dead today, report authorities in his home town. The report of Williams' death comes from the Marin County Sheriff department. The department released a statement saying that authorities found Robin McLaurin Williams unconscious and not breathing inside his home in Tiburon, CA, and that he was pronounced dead this afternoon. The report says that suicide is suspected, but a true cause of death has yet to be confirmed.
Williams was equally known for his manic comic energy and his ability to portray heavy dramatic roles. He was an uncanny chameleon and mimic, able to channel whole characters in a single affectation and statement. When Williams' first stand-up specials hit, they were unlike anything else. His best comedy had the same effect as great pop songs: Williams would riff on a line or character in a way that stuck that thing in your head forever. Nearly every comedian relies upon language, but Williams could dance around words like few others.
After an appearance on Happy Days, his kooky alien character Mork was spun off into a TV show of his own in 1978. Along with Mork & Mindy, Williams' few live stand-up specials pushed him into the spotlight as one of the defining comic voices of the '80s. After a set of early film roles, his comic and dramatic abilities came together in the 1987 film Good Morning Vietnam; prime roles followed in films such as Dead Poets Society, Aladdin, The Fisher King, Good Will Hunting, Insomnia and One Hour Photo.
Williams won the Best Supporting Actor Oscar for Good Will Hunting. His acceptance speech is wonderful.
Even a passing glance at Williams' film work reveals a common core: his wildly entertaining comedy so often seemed to be a cover for a real sadness and a dark worldview. In that respect, he was the ultimate clown, which is something I write as the highest of compliments. There was a part of Williams that seethed quietly, and which could be very difficult to look squarely in the eye. Good Morning Vietnam touched on this; World's Greatest Dad stared it straight in the face.
But Williams' comedy never seemed like a put-on; there was genuine joy in his performances. He seemed fearless — who else would do Altman's Popeye? — and his energy could buoy a scene to incredible heights. The comedy world is full of tales of Williams as a generous collaborator, and someone who was ready with advice for up and coming talent.
Watching his early '80s comedy one had to wonder about Williams and cocaine, and he did have problems with the drug. Williams quit drugs in the '80s, and hit rehab in 2006 after relapsing into alcohol use. (Even without drugs, however, his rapid-fire comedy never slowed.) Depression has been revealed as a contributing factor in his death. The actor's long-time publicist said today, "Robin Williams passed away this morning. He has been battling severe depression of late. This is a tragic and sudden loss. The family respectfully asks for their privacy as they grieve during this very difficult time."
Williams wife said in a statement,
This morning, I lost my husband and my best friend, while the world lost one of its most beloved artists and beautiful human beings. I am utterly heartbroken. On behalf of Robin's family, we are asking for privacy during our time of profound grief. As he is remembered, it is our hope the focus will not be on Robin's death, but on the countless moments of joy and laughter he gave to millions.
Here's Williams' appearance on WTF with Marc Maron, doing a very revealing interview:
Here's a career-spanning interview conducted by Charlie Rose:
Here's a recent stand-up performance by Williams, with all his energy and quick thinking on display: