Michael Bay Plans To Pass 'Transformers' To A New Director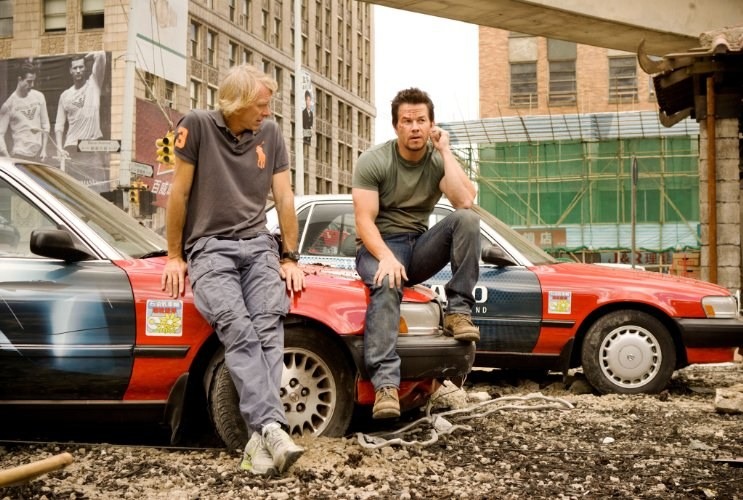 Michael Bay is fairly regularly a punchline among film fans but that never matters. Movie after movie, bad review after bad review, Bay turns in massive entertainment that the world gobbles up with delight. This summer alone, he took Transformers: Age of Extinction to over $1 billion in global box office and produced Teenage Mutant Ninja Turtles, which enjoyed a #1 opening weekend. A sequel has already been greenlit. Both films were thrashed by critics, but audiences showed up en masse. Love him or hate him, Michael Bay has the touch.
It's a touch producer Lorenzo di Bonaventura told us he hopes would continue in the upcoming Transformers 5. However, in a new interview, Bay puts that in doubt. The director himself said he plans to pass the Transformers franchise to a new director so he can concentrate on new things. What he didn't say was when that would happen. So will Michael Bay direct Transformers 5? Read more below.
The quote came from USA Today. Here's the excerpt:
Bay, 49, believes he will pass the baton for future Transformer movies to a new director while he turns his focus elsewhere.
"There's kind of a new chapter, a new direction in movies I want to make," says Bay, who is eyeing a passion project, a documentary on elephant poaching. "I have a lot of stories to tell. And it's about flexing new muscles."
That doesn't necessarily mean he'll do that with Transformers 5 though. Maybe 6 or 16. I personally asked Transformers producer Lorenzo diBonaventura about this earlier this summer:
I wouldn't wanna be [the filmmaker who tapes over], but there will be somebody. I think the opportunity's too great. My suspicion is, without having thought really about it at all, cause I really want Michael to return, I think Michael's found the right mix for this franchise. So the sense of humor, obviously the scale. The invention that's going on, all these things he really likes and clearly has found a way to continue to top himself.
But, you know, I guess if you had to think about who would be the next one, my guess is it would be somebody who probably was a kid who watched the show as a kid because then they'll have a fundamental understanding of the D.N.A. in a way. And are able to bring that thing that you have when you've grown up with it. It sinks into you in a different way.
He knows it's coming, but just doesn't want it to happen. And why would he? Transformers is well on its way to grossing $4 billion worldwide.
When do you think Bay will pass the baton? Could anyone step into his shoes?