'Frozen' Sequels Are Coming Next Year, But Not To Theaters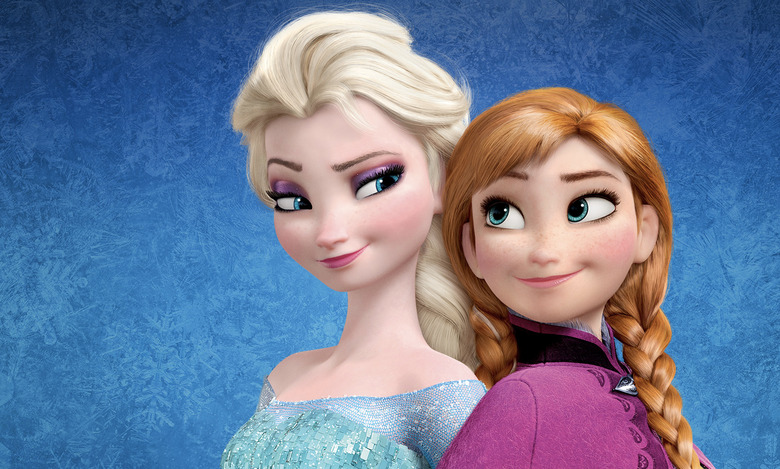 Disney's box office juggernaut Frozen is finally getting a follow-up, but not in the form you'd expect. Random House has announced that it will release a series of Frozen sequel books, with the first two entries set to hit shelves in 2015. Hit the jump for all the details.
Barbara Marcus, president of Random House's children's division, compares the Frozen sequel series to the Disney Never Girls series which launched last year. Those are set in Disney's Neverland, and intended for children ages 6-9.
Both Frozen sequel books will hit shelves January 6, 2015, with two more as-yet-untitled installments hitting later in the year. Going forward, Random House plans to publish three or four Anna & Elsa tales per year.
The books will be penned by Erica David, who has plenty of experience with this kind of thing. She's also written spinoffs of How to Train Your Dragon, The Legend of Korra, and Mr. Peabody & Sherman.
Despite Frozen's incredible popularity — it's the highest-grossing animated film in history – Disney Animation has yet to announce any plans for a movie sequel. But the sisters have been busy appearing everywhere but the big screen.
There's a Frozen on Ice tour kicking off this fall (because of course), a Frozen Broadway musical in the works, and Frozen fireworks display coming to Disney parks.Recently, we even got a look at the live-action versions of Anna, Elsa, and Kristoff, who'll appear in ABC's Once Upon a Time.
Indeed, the fact that Disney Animation has no official plans for a Frozen sequel film at this point may be a good thing. Better they wait until they have an idea worth realizing; in the meantime there's plenty of Elsa and Anna to go around.