'Teenage Mutant Ninja Turtles' Sequel Greenlit; Scheduled For Release June 2016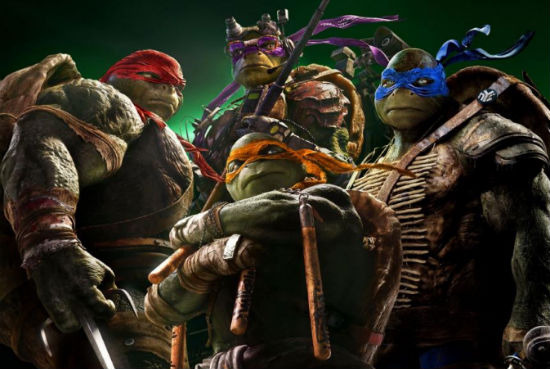 Buzz be dammed, the Teenage Mutant Ninja Turtles ruled the box office this weekend. The reboot earned an estimated $65 million and Paramount quickly jumped into action. Sunday morning, the studio greenlit the sequel and already set a release date: June 3, 2016. Screenwriters Josh Appelbaum and André Nemec will once again write with Michael Bay and his Platinum Dunes team once again producing. There's no word if Jonathan Liebsman will direct. Read more about the Teenage Mutant Ninja Turtles sequel below.Deadline posted the not so surprising news. Here's a quote from the President of Paramount's Film Group, Adam Goodman:
Launching a new take on the Turtles into the feature film world was a daunting task because as fans of them ourselves, we felt a great responsibility to ensure audiences were going to experience everything they loved about the Turtles, while also getting to see them brought to life in a way they had never been seen before. The result exceeded our high expectations and the response to the film is beyond great, making it all the more fun to get started on the continuation of their story.
While the film is currently certified rotten on Rotten Tomatoes at 19%, it's pretty obvious the new Teenage Mutant Ninja Turtles wasn't made for critics. Liebsman's film doesn't play to nostalgic thirtysomethings who loved the franchise as kids, it skews to the new fans who watch the cartoon on Nickelodeon and will go out and buy toys and merchandise. Even so, both audiences showed up. According to Deadline the film "has been playing well both during the family moviegoing matinees and the older 25 to 35 demo-pushing evening and late night showings."
The question will be second weekend buzz and if kids come back for repeat viewings. Either way, in less than two years, Donatello, Leonardo, Michaelangelo and Raphael will be back on the big screen. Do you think a Teenage Mutant Ninja Turtles sequel was inevitable?