Mark Ruffalo And Michael Keaton Enter Tom McCarthy's 'Spotlight'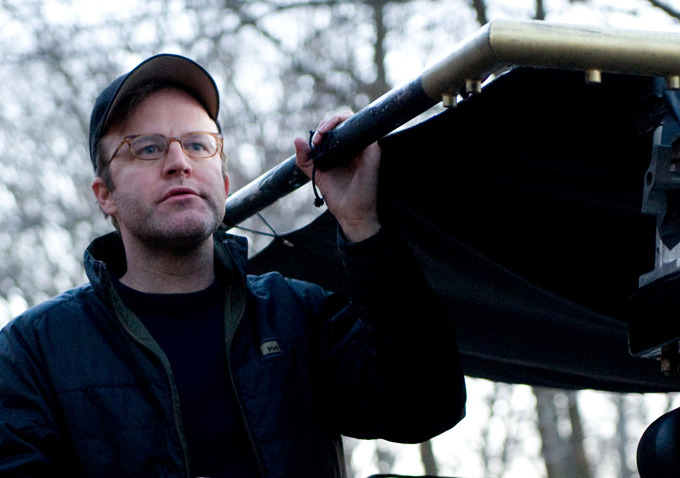 Tom McCarthy is recently wrapped a fanciful dramedy called The Cobbler, in which Adam Sandler plays a shoe repairman who walk in his customers' shoes (in the metaphysical sense, not the boring literal one). But now the director is getting ready to head into much darker, heavier fare.Mark Ruffalo, Michael Keaton, and Stanley Tucci have entered talks to lead McCarthy's Spotlight, about the Catholic Church's child molestation scandal. Rachel McAdams, Liev Schreiber, and Aaron Eckhart are circling other key roles. Hit the jump for all the details.
According to TheWrap, Ruffalo is near a deal to play journalist Michael Rezendes. McAdams has been offered the role of journalist Sacha Pfeiffer, but has not yet begun negotiations. Keaton and Schreiber would play editors Walter "Robby" Robinson and Marty Baron, respectively.
Baron was the one who got the ball rolling when he realized that there could be more to a recent Globe article about a priest who'd molested children. Over the next year, he and his colleagues pored over thousands of documents and spoke with hundreds of victims.
Eventually, they learned that Bernard Francis Law, then the Archbishop of Boston, had hidden such incidents for years by shuffling priests from parish to parish instead of disciplining them. The revelations rocked the world, and earned the Globe a Pulitzer Prize in 2003.
Spotlight represents new territory for McCarthy. Though he's proved an expert storyteller with indie dramas like The Station Agent and Win Win, Spotlight promises to be much larger in scope and higher in profile. Good thing he'll have a crackerjack cast to help him out.
The picture was first announced in 2012, at which point McCarthy had already been working on it for about a year. No start date has been announced for Spotlight, but the casting news suggests McCarthy wants to make it his next project following The Cobbler.