Page 2: Jurassic Park, Star Wars, Sesame Street, Star Wars, Her, Iron Giant, Voltron, Se7en, Doctor Who, GoT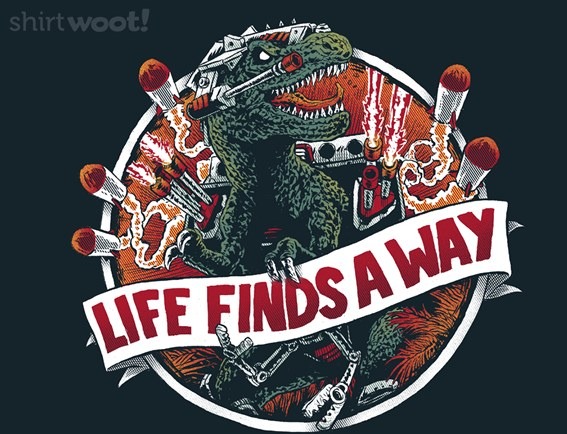 Page 2 is a compilation of stories and news tidbits, which for whatever reason, didn't make the front page of /Film. After the jump we've included 36 different items, fun images, videos, casting tidbits, articles of interest and more. It's like a mystery grab bag of movie web related goodness.
Header Photo: Life Finds A Way t-shirt
It's Not Rocket Science: 12 Reasons Why 'The Big Bang Theory' Is The Highest-Rated Sitcom
Great Scott! The Entire Back to the Future Trilogy Is One Big Chiasmus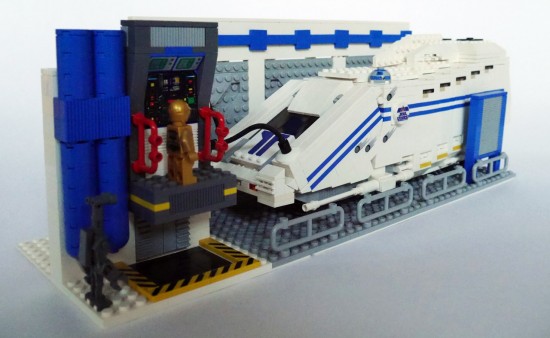 LEGO Star Wars – Star Tours Starspeeder 3000
'You Farted During Boyhood,' Our New Favorite Craigslist Missed Connection
How 'American Horror Story' Makeup Artist Christien Tinsley Creates the Chilling Looks
'Sesame Street' Celebrates Numeric Con, A Convention for Number Lovers
Female Ghostbusters? Why Studios Want More Women-Led Blockbusters
29 Implied Movie Moments That Must Have Happened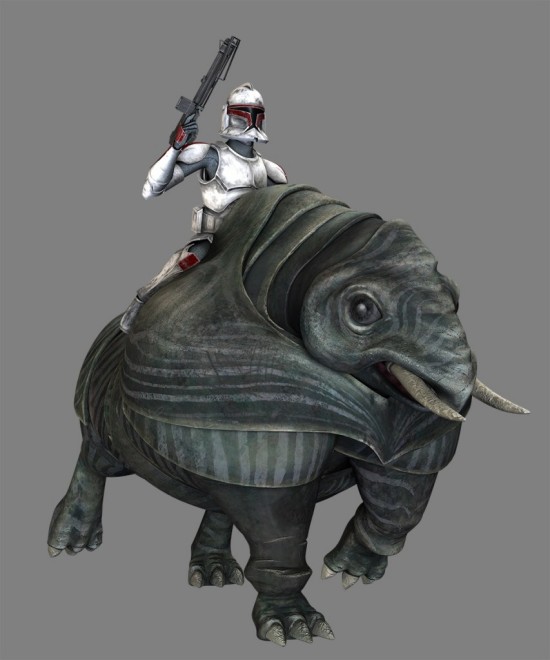 MONSTERS OF THE CLONE WARS: A SEASON ONE BESTIARYBilly Gardell To Host 'Monopoly' Syndicated Game Show
Watch a Video About the Bizarre History of the Teenage Mutant Ninja Turtles
Veronica Mars' Ryan Hansen to Romance Kate Walsh in Bad Judge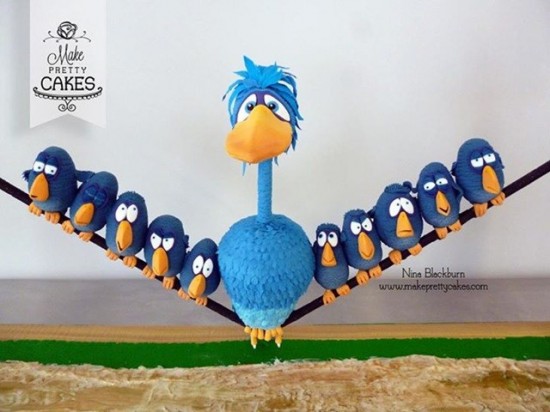 For The Birds cake
Syfy's 12 Monkeys Adds Rookie Blue Vet, Originals Alum and Two Others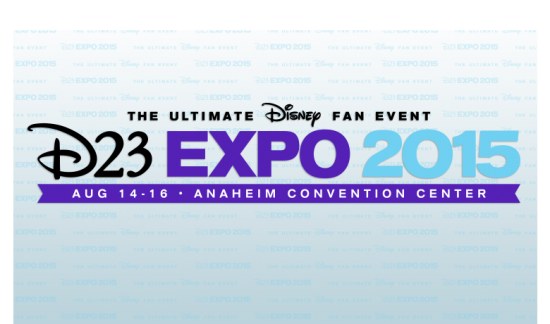 Disney reveals Sorcerer Package details and perks for D23 Expo 2015, tickets on sale tomorrow
Game of Thrones' Michelle Fairley Joins ABC's Resurrection
Press Play Video Essay: Her
Glee Adding Five Major New Characters in Season 6 (Including Gay Football Stud and Twin Cheerios)
Scott C's Great Showdown tribute to Crocodile Dundee 
Dakota Fanning Joins Ewan McGregor in 'American Pastoral'
Learn to Draw Oswald the Lucky Rabbit at Disney's Art of Animation ResortMichael Fassbender Wows Party Singing, Dancing as 'Frank'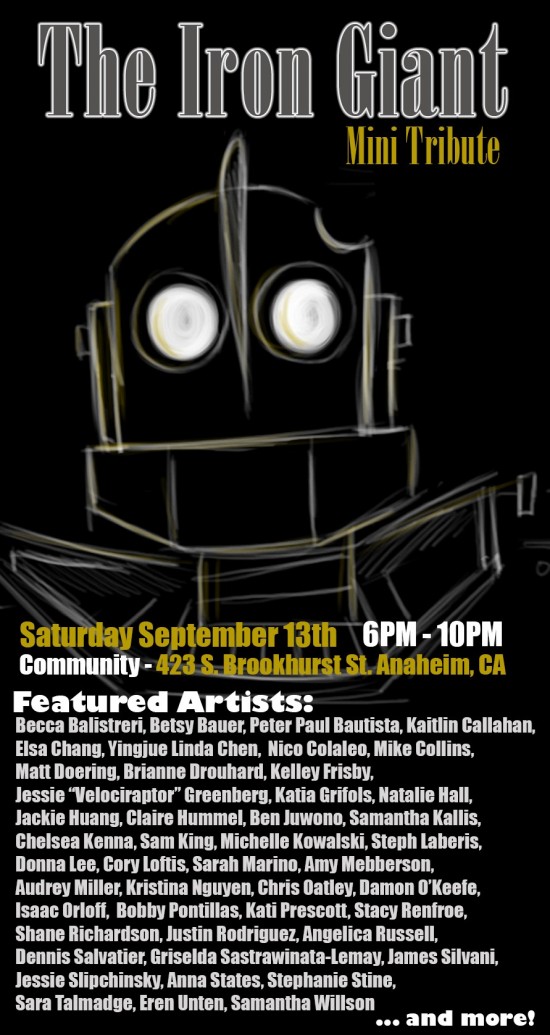 Iron Giant art showJon Hamm and Lizzy Caplan on Tough Auditions and Uncomfortable Costumes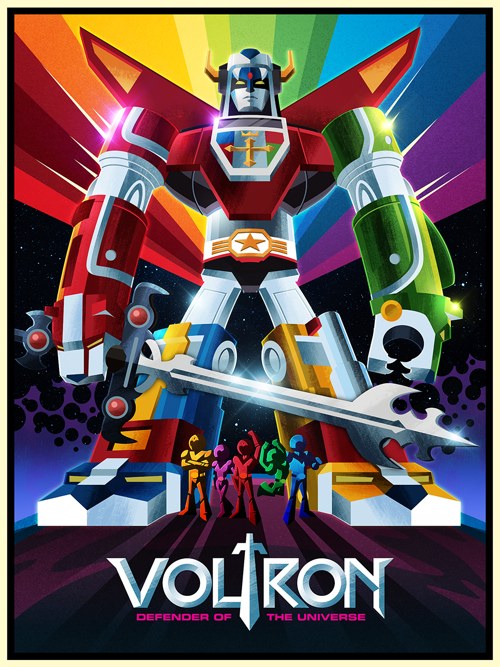 Voltron Poster by James White (Onsale Info)
Disney Channel Renews 'Girl Meets World' for Season 2
8-Bit Cinema: Se7enGeoffrey Rush to Star in Screen Australia-Backed 'Daughter'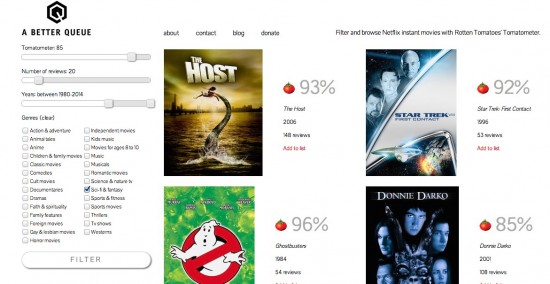 Netflix Filtering Website "A Better Queue" Helps Decide What Movies You'll Never Actually Get Around to Watching
'The Fault In Our Stars' to Get Bollywood Remake
Check Out This Cover of Aladdin's Prince Ali
AMC's 'Halt & Catch Fire' Finale Draws 574K Viewers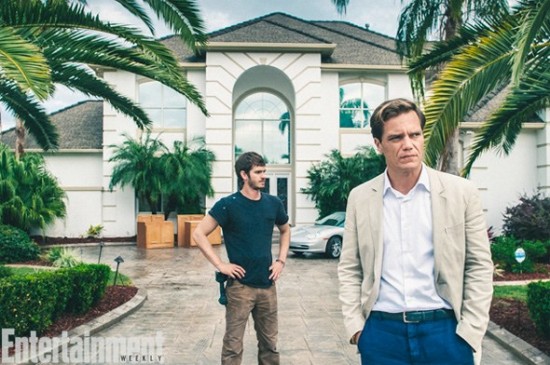 First Look: Andrew Garfield & Michael Shannon in '99 Homes' DramaMarilyn Burns, Who Starred in 'Texas Chainsaw Massacre,' Dies at 65
Donkey Who t-shirt
NBC Renews 'Welcome To Sweden' For Second Season
'Game of Thrones' Season 4 FX Behind-the-Scenes: Giants, Mammoths and Dragons, Oh My
'Extant' Finale To Air Week Early, 'Big Brother' To Stretch To Premiere Week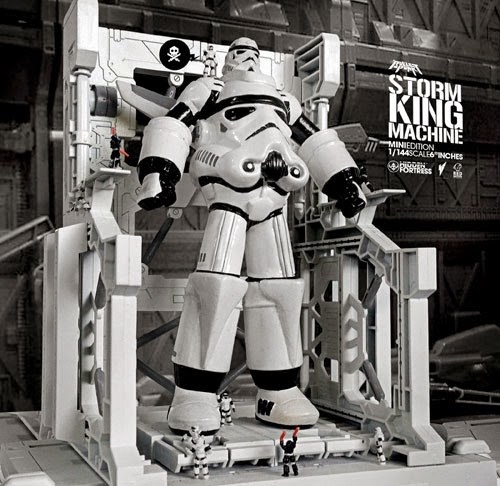 Storm King Machine [Mini Edition] by QUICCS x Hidden Fortress
Kevin Smith Developing A TV Comedy About A Porn Star
Watch: Robert Rodriguez's '10-Minute Film School' Is Essential for Aspiring FilmmakersJaneane Garofalo Exits Bravo's Girlfriends' Guide to Divorce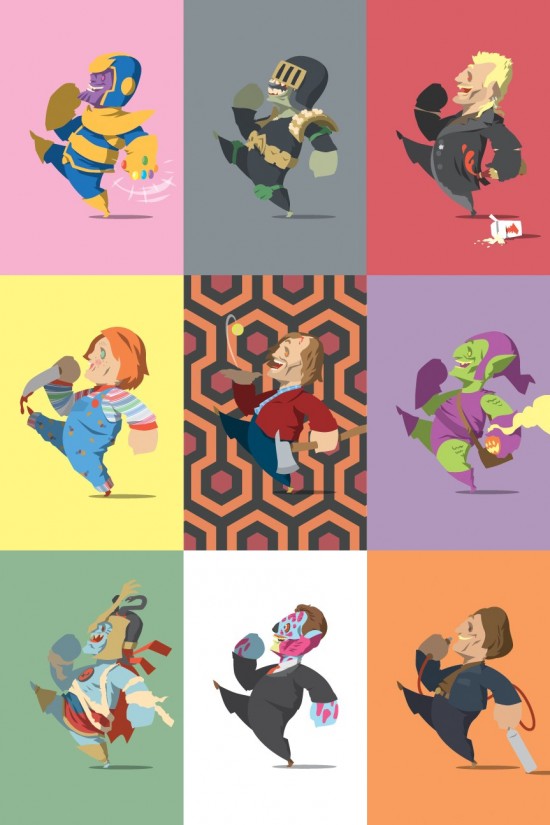 Happy Little Bad Guys Wave 3 available now
J.K. Rowling Sent a Letter from Albus Dumbledore to a Girl Who Lost Her Family in a Tragic Texas Shooting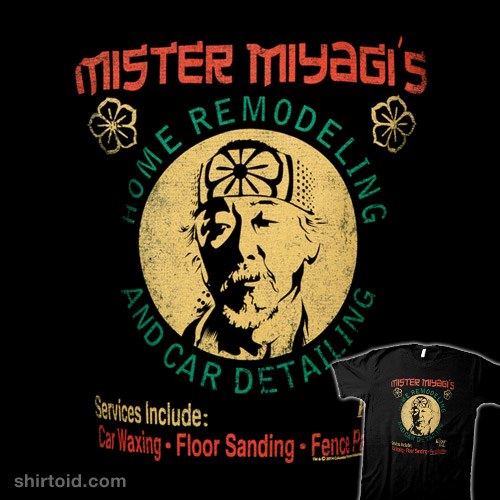 Mister Miyagi's Home Remodeling t-shirt
Simon Cowell's back: British 'X Factor' to air on U.S. channel
Watch Darren Aronofsky Talk About About the Power of Myth
Secret Cinema sends film fans Back to the Future in London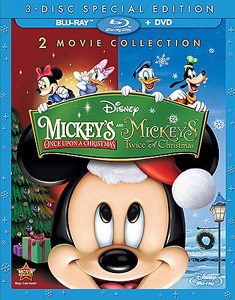 'Mickey's Once Upon A Christmas,' 'Mickey's Twice Upon A Christmas' on Blu-ray in November
INTO THE STORM BREWS A MIGHTY ECONOMIC WIND IN MICHIGAN
If you have any interesting items that we might've missed that you think should go in /Film's Page 2 – email us!