'Scream' Pilot Director Chosen, Cast And Major Characters Revealed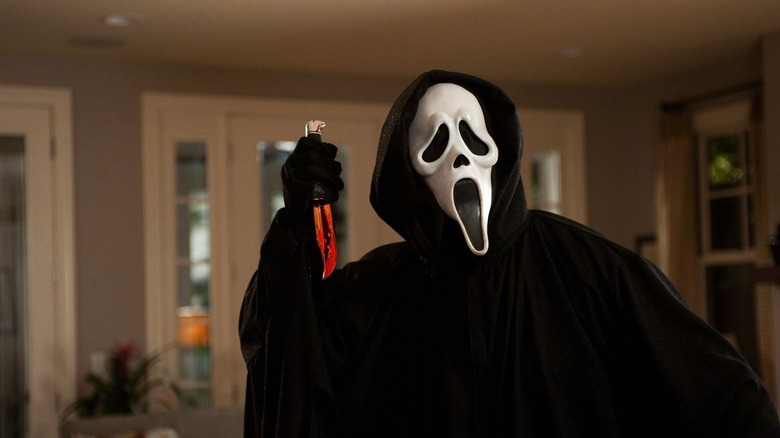 MTV and Dimension TV are moving forward with the development of a Scream TV series, after first announcing the concept over a year ago. Jamie Travis (For A Good Time Call, Faking It) has been hired to direct the pilot, and a cast of young actors, including Willa Fitzgerald (Alpha House, Royal Pains), Amy Forsyth (Torment, Reign), John Karna (Premature, The Neighbors), has been chosen for the major roles. We've got more character info below.
Deadline reports the director hire, and features info about the cast and five primary characters in the pilot.
Will Fitzgerald will play Emma Duval, a classic beauty whose new life with the "in crowd" leaves her estranged from childhood best friend Audrey.
Amy Forsyth is Audrey Jensen, the daughter of a Lutheran pastor and an artsy loner who aspires to be a filmmaker.
John Karna is Noah Foster, a creative computer genius with a vast knowledge of pop culture and the tech world who's best friends with Audrey.
Carlson Young is Brooke Maddox, the charismatic leader of the popular crew.
Amadeus Serafini is Kieran Wilcox, the mysterious new kid in town who has a dark side and a tough exterior that hints at experience beyond his years.
Behind the scenes, Jill Blotevogel (Harper's Island, Ravenswood) is exec producer and showrunner, while Jay Beattie and Dan Dworkin (Criminal Minds, Revenge) scripted the pilot. Wes Craven, Marianne Maddalena and Cathy Konrad are all exec producers along with Bob and Harvey Weinstein.