Watch 7 Minutes Of 'Star Wars Rebels'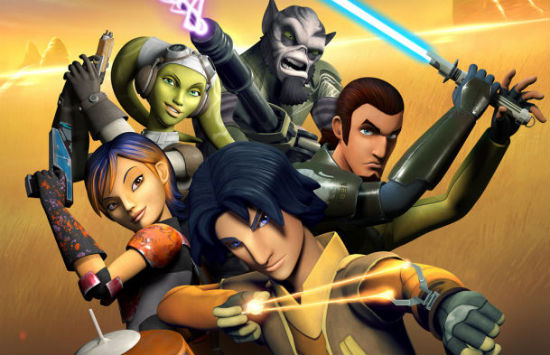 Tonight Disney xD premiered seven minutes of the pilot of Star Wars Rebels, and if you missed the broadcast, you can watch the scenes here. The footage takes place on Lothal as the Empire arrives on the planet. As Imperial officers and stormtroopers set up the Empire's authority, a young boy named Ezra "discovers that a mysterious group is attempting to steal cargo from the Empire." Ezra comes up with his own plan that puts him squarely in the crosshairs of both the Empire and those that oppose it.
Star Wars Rebels Extended Preview
Now you can see what we liked so much at Comic Con, or at least the beginning of it. There's some good character and situation setup here, and the footage has a great Star Wars feel while also giving the sense that Rebels has its own identity.
Star Wars Rebels is scheduled to premiere on The Disney Channel in October, and migrate to Disney xD for its full run.
Star Wars Rebels continues the epic tradition of the legendary Star Wars saga with all-new exciting, action-packed adventures. It is a dark time in the galaxy, as the evil Galactic Empire tightens its grip of power from world to world. As the series begins, Imperial forces have occupied a remote planet, ruling with an iron fist and ruining the lives of its people. The clever and motley crew of the starship Ghost is amongst a select few who are brave enough to stand against the Empire. Together, this ragtag group will face threatening new villains, encounter colorful adversaries, embark on thrilling adventures and become heroes with the power to ignite a rebellion.