Cool Stuff: LEGO Springfield From 'The Simpsons'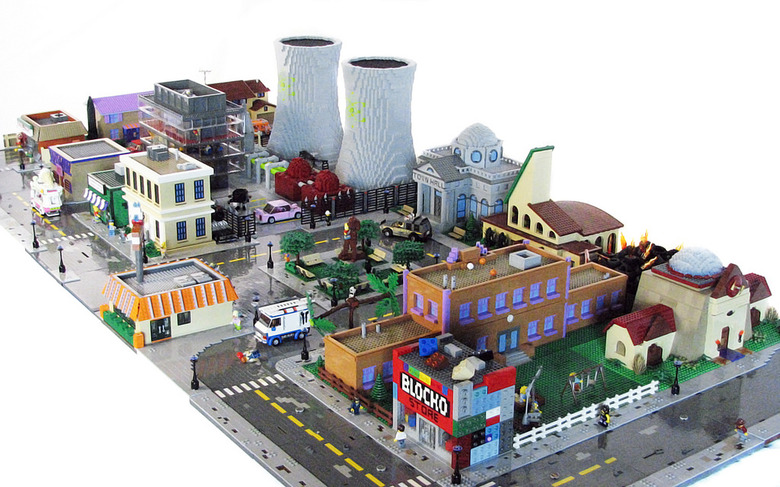 It's no secret Lego and The Simpsons are currently best buds. Lego released the Simpson House earlier this year, The Simpsons aired a full Lego episode recently and you can buy Lego Simpsons mini-figures at pretty much any major store. Rumors have been swirling that Lego will eventually release more iconic Springfield buildings. While that has yet to be confirmed or denied, one Master Builder took it upon himself to get building. Lego builder Matt De Lanoy made the The Simpsons' Springfield fully out of Lego. He's got Springfield Elementary School, Krusty Burger, the Nuclear Power Plant and more. Check out multiple Lego Simpsons sets below.
The Lego Simpsons sets below are from De Lanoy's Flickr page, via Gamma Squad.
Springfield Lego Simpsons Sets
If you head to the above Flickr page, you can also see detailed photos of many of the above buildings, and even a time lapse video or two. It's pretty damn impressive. Now, if only Lego would release another official Simpsons set...