'Ghostbusters 3': Paul Feig Courted To Direct New Female Cast [Updated]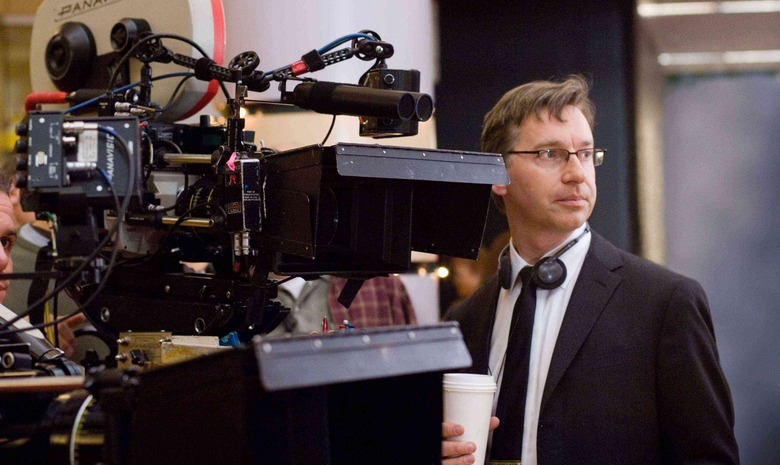 Much like the monsters at the center of its narrative, the Ghostbusters franchise is proving tough to kill. The long-gestating Ghostbusters 3 was dealt a blow earlier this year when Ivan Reitman decided not to direct, but now it is honing in on a replacement.
According to reports, Bridesmaids helmer Paul Feig is the new frontrunner for the job, and Feig may even be interested. Hit the jump for the latest Ghostbusters 3 updates, which include talk of an all-female team of Ghostbusters.
THR's sources caution that there are still lots of details to be ironed out before serious talks can even begin. However, Feig has reportedly emerged as Sony's favorite, and in return he's "shown interest" in taking over the job.
Feig was mostly known for his TV directing work until 2011, when the smash success of Bridesmaids earned him a reputation as a top comedy filmmaker. His followed that up with two action-comedies: The Heat, which was a big hit last year, and the upcoming Spy. Ghostbusters 3 would keep him in the action-comedy business.
Ghostbusters has been in the works in some form or other form for years. Reitman was attached to helm for some time but switched into a producer role following the death of Harold Ramis. The search for a new director began shortly afterward.Phil Lord and Chris Miller turned down the directing gig this spring. Ruben Fleischer was the next to emerge as a top candidate, but he never did wind up closing a deal.Gene Stupnitsky and Lee Eisenberg wrote the current script for Ghostbusters 3, and have revised it since Ramis's passing. It reportedly sees some of the original Ghostbusters — presumably Raymond Stantz (Dan Aykroyd) and Winston Zeddmore (Ernie Hudson), since we already know Bill Murray isn't interested — passing the torch to new Ghostbusters.
Aykroyd has remained particularly optimistic about the project throughout the years, and was last heard saying it could shoot as early as spring 2015. That still seems like a bit of a stretch, but if Sony's able to get Feig on board they'll at least be one step closer to making it happen.
Update: Sources such as Variety report that while Feig is still not formally in talks to direct the film, he's definitely being courted. But the most interesting detail is that the script would be started from scratch, and this film would end up being "a total reboot most likely with female characters played by comedic actresses in the ghostbusting roles."