Bill Murray Is Baloo In Jon Favreau's 'The Jungle Book'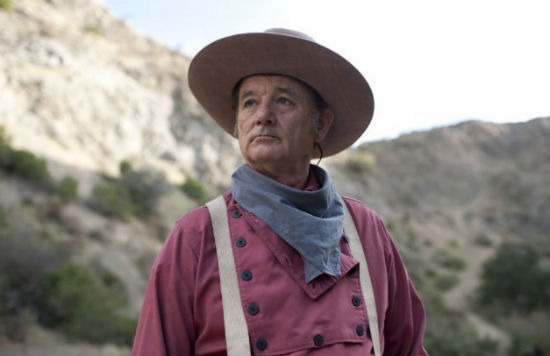 Jon Favreau just bagged a white whale while casting his Disney remake of The Jungle Book. Or, maybe more to the point, a great big bear. Bill Murray will provide the voice of Baloo, the second lead, in Favreau's CG live action hybrid. He joins an already rich voice cast that includes Scarlett Johnasson, Idirs Elba, Lupita Nyong'o, Christopher Walken and Ben Kingsley. The film is scheduled for release October 9, 2015.
Here's the official press release:
Veteran actor Bill Murray has joined the cast of Disney's The Jungle Book as the voice of Baloo.
Disney recently announced that Academy Award winner Christopher Walken will play King Louie while Giancarlo Esposito will play Akela, and the previously confirmed cast includes Academy Award winners Ben Kingsley and Lupita Nyong'o as Bagheera and Raksha, respectively; Golden Globe winner Idris Elba as Shere Khan; Scarlett Johansson as Kaa; and newcomer Neel Sethi as Mowgli.
The Jungle Book is a combination of live-action and animation, directed by Jon Favreau from a script by Justin Marks. The film will be released in 3D and arrives in theaters on October 9, 2015.
The announcement comes mere hours after Warner Bros. dated their competing Jungle Book film, Jungle Book: Origins, for October 2016, almost one year to the day after this film. That film, distributed by Warner Bros., will be directed by Andy Serkis and use performance capture for the animals. Favreau's film is by Disney and will be CG animated with that impressive cast just providing voices. Sethi's Mowgli is the only human character in the movie.
You have to imagine Murray was the top of the list for Favreau to portray the lovable Baloo. Plus Murray's addition speaks volumes for a project that has wonderful star power, but not a particular amount of excitement in the movie community.
Jon Favreau's The Jungle Book will open October 9, 2015. Are you excited Murray is now part of the cast?