Two New 'Gone Girl' Posters Tease Lyrical Mystery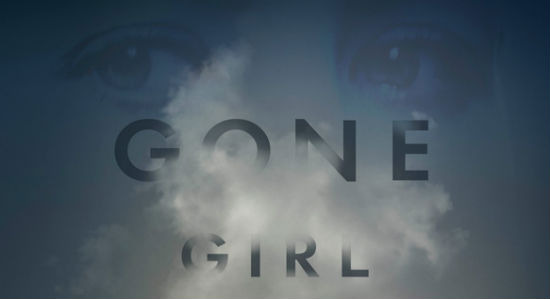 As summer draws to an end, our thoughts begin to drift towards the dramatic fare of Fall and Winter. Near the top of that list has to be David Fincher's Gone Girl, starring Ben Affleck and Rosamund Pike. The film is scheduled to open October 3 after a world premiere at the New York Film Festival. We're currently two trailers into the marketing. Now, two new posters have been released. Each have a trademark, lush Fincher look as the eyes of Amazing Amy (Pike) look down on her husband Nick (Affleck). See both Gone Girl posters, and a new still, below.
New Gone Girl Posters
Collider also found a new image from the movie, which you can see here.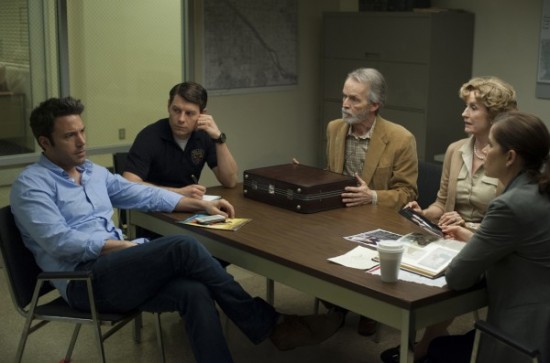 The posters are pretty self explanatory. The image is not. That's Affleck's character with two detectives (Kim Dickens and Patrick Fugit) and, I believe, Amy's parents. In the book there's an intriguing dynamic between those characters as the parents react to the man they know loves their daughter, but may or may not have kidnapped and killed her. Author Gillian Flynn gets great drama out of that complex relationship.
Co-starring Neil Patrick Harris, Tyler Perry, Kim Dickens, Patrick Fugit, Emily Ratajkowski, Casey Wilson, Boyd Holbrook and Scoot McNairy. It opens October 3. Here's the official plot description:
GONE GIRL – directed by David Fincher and based upon the global bestseller by Gillian Flynn – unearths the secrets at the heart of a modern marriage. On the occasion of his fifth wedding anniversary, Nick Dunne (Ben Affleck) reports that his beautiful wife, Amy (Rosamund Pike), has gone missing. Under pressure from the police and a growing media frenzy, Nick's portrait of a blissful union begins to crumble. Soon his lies, deceits and strange behavior have everyone asking the same dark question: Did Nick Dunne kill his wife?