Jon Stewart's 'Rosewater' Release Date Announced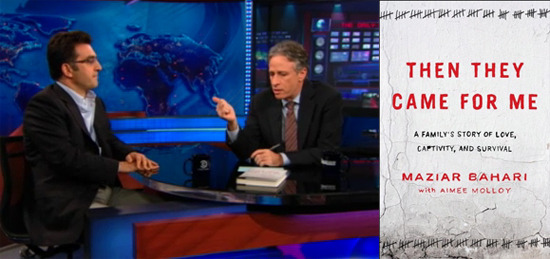 Jon Stewart is no stranger to the Oscars, having hosted the ceremony in 2006 and 2008. But next year could just turn out to be his first time going as a nominee.
Stewart's directorial debut Rosewater has just been set a prestigious fall opening by Open Road Films, following its world premiere at the Toronto International Film Festival in September. Get all the Rosewater release date details after the jump.
The last two months of the year are typically crammed with awards season hopefuls, though some of them float while others sink. Early November releases last year included Dallas Buyers Club, which had a strong showing at the Oscars, as well as Diana, which did not. We'll have a better idea of which category Rosewater falls into after it plays at TIFF.
Rosewater stars Gael Garcia Bernal as real-life BBC journalist Maziar Bahari, who wrote the memoir on which the film is based. In June 2009, Bahari was arrested by Revolutionary Guard police while in Iran for a story.
Bahari was then held prisoner for the next four months, enduring torture at the hands of a man he only knew as "Rosewater." Bahari was eventually released in October on $300,000 bail and orders to act as a spy for the Iranian government.
Stewart took time off from his Comedy Central series The Daily Show last summer to shoot the film. His involvement is extra appropriate given that his series helped get Bahari into this mess in the first place.
Apparently, Bahari's captors were convinced he was a spy in part because of a segment he'd done on The Daily Show with Jason Jones earlier in 2009. After his ordeal Bahari returned to The Daily Show as a guest, at which point Stewart optioned his life rights.