Harry Shum Jr. To Star In 'Crouching Tiger, Hidden Dragon' Sequel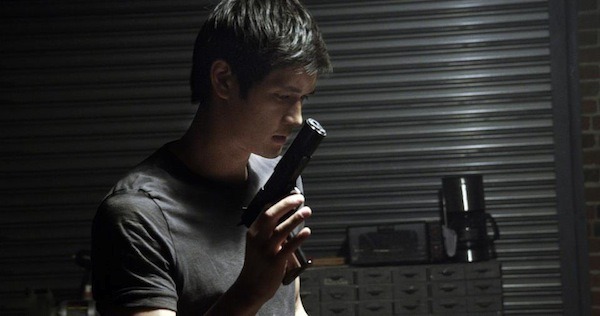 Glee/Step-Up film series star Harry Shum Jr. has been cast as one of the lead characters in Woo-ping Yuen's Crouching Tiger, Hidden Dragon sequel for The Weinstein Co. Read more about the Crouching Tiger Hidden Dragon sequel after the jump.
Production is on track to begin filming this week, and will shoot in both New Zealand and China. John Fusco (The Forbidden Kingdom) wrote the script which will be directed by Woo-ping Yuen, who choreographed the thrilling fight scenes in the original film..
Crouching Tiger was primarily based on the fourth installment of the Crane-Iron pentalogy of books, although it also drew from the other novels. The sequel will be based on the fifth book, titled Iron Knight, Silver Vase. The plot picks up once again with Yu Shu Lien, who was played by Michelle Yeoh in the last film. But it'll bring in plenty of new characters as well, as Fusco explains.
This introduces a new generation of star-crossed lovers, and a new series of antagonists in a battle of good and evil. It has a Knights Errant quality. There is an alternate universe in the books, a martial forest that exists alongside the real world, full of wandering sword fightersm medicine men, defrocked priests, poets, sorcerers and Shaolin renegades. It's so vast and rich, and I found characters from the second and third books in the series to create a most interesting stew while being as true to the source material as I could be.
According to THR, "the movie is set 20 years after the events of Crouching Tiger and revolves around four heroes of the martial arts world — Silent Wolf, Yu Shu-lien, Tie-Fang and Snow Vase — who must use their courage and skills to keep the legendary sword Green Destiny from the hands of the villainous Hades Dai."
Donnie Yen has already been cast as Silent Wolf, and Michelle Yeoh will return to reprise her role as Yu Shu-lien. Woo-ping Yuen Fusco and Yuen previously collaborated on Forbidden Kingdom. Ang Lee, the director of the original film, is not involved in the sequel.
Crouching Tiger Hidden Dragon was released fourteen years ago, in 2000. The Weinsteins have been trying yo make a sequel for many years but progress stalled when Sony and the Weinsteins got ensnared in a legal battle over the source material, the Crane-Iron pentalogy of books by Wang Du Lu. But that has since been cleared up, and production begins this week.
The first Crouching Tiger movie became a global sensation, earning $213.5 million worldwide on a budget of only $17 million. The budget for the sequel has been reported to be slightly north of $20 million. A release date hasn't been announced yet, but assuming everything goes according to plan we might see it in theaters by the end of 2015.