VOTD: LEGO Guardians Of The Galaxy Trailer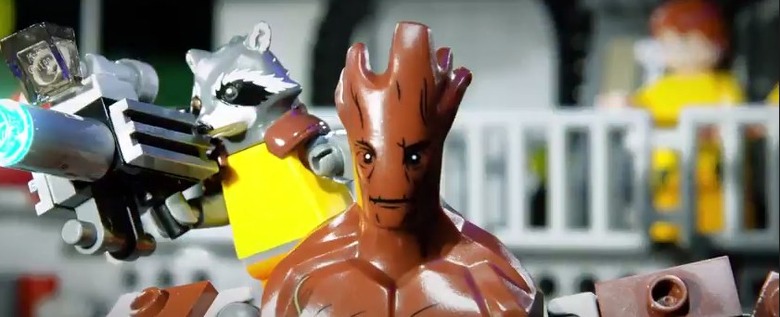 Someone has recreated the trailer for Marvel's Guardians of the Galaxy in LEGO. Directed by YouTube star Forrest Whaley, which he animated alongside Sean Willets, the LEGO Guardians of the Galaxy trailer appears to be commissioned by Marvel (definitely supported by the studio,as I received information about it from  Walt Disney Studios publicity). Watch the trailer now embedded after the jump.
Marvel's Guardians of the Galaxy hits theaters on August 1st 2014. Directed by James Gunn, the film stars Chris Pratt, Zoe Saldana, Dave Bautista, featuring Vin Diesel as Groot, Bradley Cooper as Rocket, Lee Pace, Michael Rooker, Karen Gillan, Djimon Hounsou, with John C. Reilly, Glenn Close as Nova Prime and Benicio Del Toro as The Collector.