Nine New 'Maze Runner' Posters Tease Large Mysteries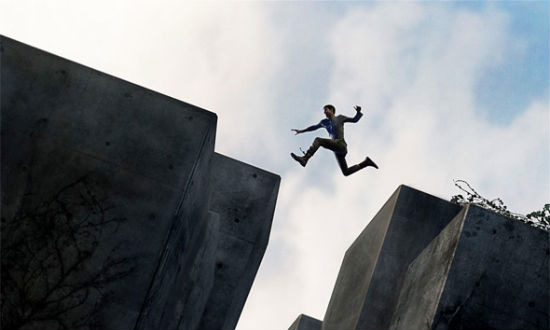 That new trailer wasn't the only Maze Runner item to hit the 'net in the past few hours. Nine new Maze Runner posters, most of them created by artists outside the marketing department, were released. They really sell the scope of this story, which is based on a novel by James Dashner and directed by Wes Ball.
In the film, a young man named Thomas  (Dylan O'Brien of MTV's Teen Wolf) finds himself in The Glade. That's a mysterious open space in the center of a massive maze, with seemingly no way out. As he and many other young guys try and figure out what's going on, the game changes when Teresa (Kaya Scodelario of Skins) arrives. Not only is she the first girl, she has memories of who Thomas was in his life before the Glade.
You can see lots of that and more in the trailer and fans loved the movie. Plus, Fox teased a potential sequel a month before release. So things are looking good for The Maze Runner, and these posters look good too. Check out the new Maze Runner posters below.
Here are the nine Maze Runner posters via Yahoo and First Showing.
Combine these posters with the new trailer and the Comic Con panel and I have to say, I'm very intrigued by The Maze Runner. I think there's some very cool, mystery potential here.
The Maze Runner opens on September 19. It also stars Thomas Brodie-Sangster, Will Poulter, Aml Ameen, and Ki Hong Lee.
When Thomas (Dylan O'Brien) wakes up trapped in a massive maze with a group of other boys, he has no memory of the outside world other than strange dreams about a mysterious organization known as W.C.K.D. Only by piecing together fragments of his past with clues he discovers in the maze can Thomas hope to uncover his true purpose and a way to escape. Based on the best-selling novel by James Dashner.