Eva Green In Talks For Tim Burton's 'Miss Peregrine's Home For Peculiar Children'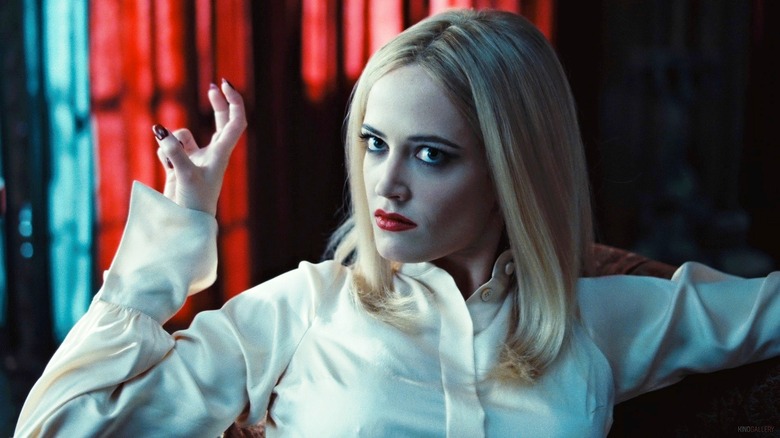 Eva Green showed up in the last live-action film from Tim Burton, Dark Shadows, and now she's in talks to star in the movie he's almost ready to make. Burton is directing a film adaptation of the Ranson Riggs novel Miss Peregrine's Home for Peculiar Children, and Green is in talks to play the title character, who oversees a sort of orphanage for kids who could be characters out of myth or fables.
Variety reports that Green is in talks; this puts her in a position to be one of Burton's regular players. There are no other cast members announced for the film as yet, but if Green is locked in, others will be set in short order.
Green will next be seen in Sin City: A Dame to Kill For, and she's also got a second season of the Showtime series Penny Dreadful to shoot.
And Burton has already completed the film that will be his next release: Big Eyes, a biographical drama about artist Walter Keane, who became embroiled with a lawsuit with then-wife Margaret Keane, who accused him of stealing her work. Christoph Waltz and Amy Adams play the couple.
Here's more info on the novel that inspired Burton's upcoming project:
As a kid, Jacob formed a special bond with his grandfather over his bizarre tales and photos of levitating girls and invisible boys. Now at 16, he is reeling from the old man's unexpected death. Then Jacob is given a mysterious letter that propels him on a journey to the remote Welsh island where his grandfather grew up. There, he finds the children from the photographs–alive and well–despite the islanders' assertion that all were killed decades ago. As Jacob begins to unravel more about his grandfather's childhood, he suspects he is being trailed by a monster only he can see.