This Week In Trailers: The Canal, All This Mayhem, Bokeh, The Keeper Of Lost Causes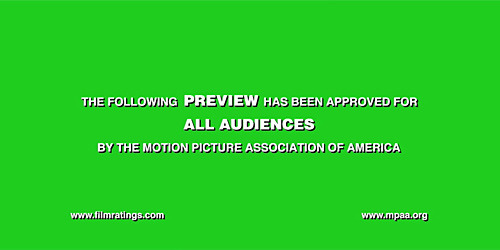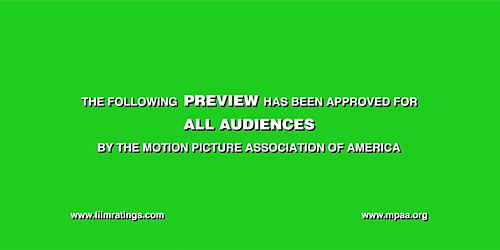 Trailers are an under-appreciated art form insofar that many times they're seen as vehicles for showing footage, explaining films away, or showing their hand about what moviegoers can expect. Foreign, domestic, independent, big budget: What better way to hone your skills as a thoughtful moviegoer than by deconstructing these little pieces of advertising? This week we get skeeved out by an Irish ghost story, go skateboarding down under, catch up with the director of Klown to see his seriously un-funny follow-up, and go to Iceland before the entire population disappears.
All This Mayhem Trailer
All I ask is you consider the talent behind the project on this one: the producer of Senna and Exit Through the Gift Shop.
Director Eddie Martin has accomplished something rather remarkable with this trailer and that's getting me to care about a skateboarding narrative as much as when I came across the trailer for Dogtown and Z-Boys over a decade ago. I get that there are many interesting stories that have come out of this sport but none of them come to mind that are as interesting and odd as this one. It seems like such a straightforward story, and it is, but it's presented so thrillingly it's hard to look away. There is something about someone shining so brightly and just burning anything and everything in its path all in the name for what you think is cool or fun. There's a nice contrast between recriminations and just matter-of-fact "whadda gonna do?" of acts done out of sheer stupidity. We don't see much of that story but it's enough of a tease to see that they were up against Tony Hawk and that they came down on the very wrong side of that battle. Knowing that it's also coming from the people who made two insanely great documentaries and somehow found something in this story makes me even more giddy.
The Keeper of Lost Causes Trailer
It should go without saying that everyone should check out Klown.
Director Mikkel Nørgaard completely destroyed the notion that idioms somehow are regionally based in Klown and transcended the boundaries of comedy by delivering one of the best comedies in years. It's surprising, then, that he's pivoting from that to this, a story that looks about as deeply dark and serious as you can get.  It certainly departs from the previous trailer, which was a very good one from a year ago, but instead of telegraphing that you have to read we instead get a trailer that uses mood and sound to silently tell the tale of something quite sinister. The colors pop, the emotions are wonderfully interwoven into the story without giving away anything, and we're left with a sense of unease. This is the mark of something special and being able to have two trailers excel at selling a foreign crime thriller just reinforces why it ought to be given some more attention.
Bokeh Trailer
Get yourself over to Kickstarter and get this finished!
One of the things that I can appreciate about really high concept movie is how well I can be couched in its reality. Sometimes it's just too much to bear but, others, it feels like it's just beyond our reach and seems completely possible if you just give it the time of day. I am willing to give this a time of day any day just to see how in the world directors Geoffrey Orthwein and Andrew Sullivan address one of the best Twilight Zone-esque yarns there are: the complete disappearance of a population, save our protagonists. There's a nice solitude to this as well as the philosophical implications the movie presents us. Yes, it's not super original but what DOES remain is these two characters' truth and how they can plow through that truth once the circumstances are set in motion. The pitch is very clear and very direct and there's nothing that would indicate this is anything less than a project that deserves to hit the finish line. It's gorgeous, fascinating, and gives us just enough of their work in order to see the possibilities of where these two will end up by the credits. Could not be more entranced by something so small and precious.
The Canal (NSFW) Trailer
Director Ivan Kavanagh has an eye for creepy.
What I liked so much about this little seen trailer that was released months ago was that this is how you do it. This is how you get an audience to ensconce themselves in a world that may look like our own but is very much not of this temporal plane. It's hard to get someone in on the fact that this is a world that has ghosts and goblins and creepy goings-on without seeming too boisterous in your marketing that your vision is one that will change its viewers' outlook on horror. No, those interstitials are nowhere to be found here and we have to rely on only the tension created between the moments we're given. They're so diverse and discordant that it's unsettling but that's exactly the point. There is no need to sell you. This is what it is and you'll either accept it or you won't. Fortunately, it makes great use of its time and doesn't waste ours in the pursuit for our interest. It holds our attention because there is so much "What the hell?" flickering on the screen at any one time. It's fantastic and exciting and makes you want to see just what in the world is going on. When you realize there is nothing that will give you context, nothing that will even help you understand who it is we're following, it's maddening. Exactly.
Nota bene: If you have any suggestions of trailers to possibly be included in this column, even have a trailer of your own to pitch, please let me know by sending me a note at Christopher_Stipp@yahoo.com or look me up via Twitter at @Stipp
In case you missed them, here are the other trailers we covered at /Film this week: