First Look: Michael Mann And Chris Hemsworth Cyber-Thriller 'Blackhat'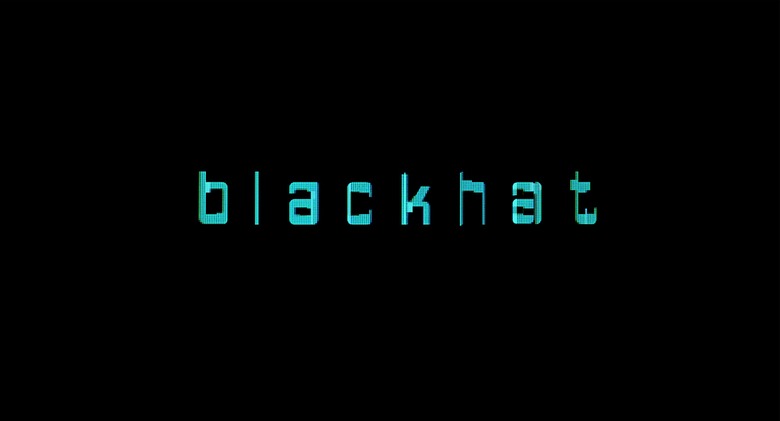 Michael Mann has shot a new thriller starring Chris Hemsworth, which has most often been spoken of simply as the "Untitled Michael Mann Cyber-Thriller." Now the film is called Blackhat (as foretold by a tweet not long ago) and Legendary debuted that title and a bit of footage today at Comic Con.
After the break, check out the first official still from Blackhat, and get some info on the film.
This shot isn't a production still, but it does show Mann at work on set with Hemsworth: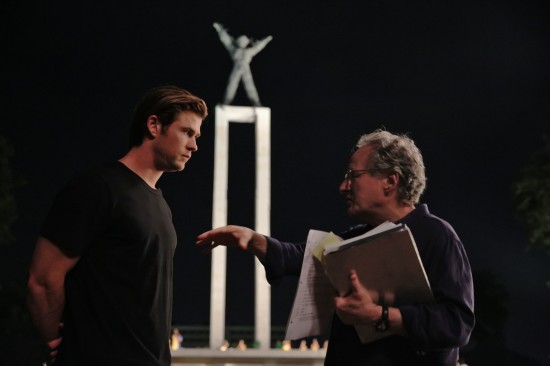 I was outside Hall H when Legendary ran the trailer for Blackhat, but Germain offers this description:
The trailer is vintage Michael Mann, reminiscent of a more color-rich Collateral, and a globe-hopping thriller. Pretty but also somehow grainy. It starts with a bunch of tech imagery; voiceover intones "this is not about money or politics. I can get anything I want at any time, anywhere." It's a threat; authorities decide the only person that can help is an imprisoned hacker played by Hemsworth. He demands they cut his sentence; s cop says this isn't a negotiation. Hemsworth replies "well, I just made it one." As the trailer cuts across several action scenes Hemsworth threatens the bad guy, saying "I know everything you're doing."
Along with the new image, Legendary has offered up this updated info on the film:
Set within the world of global cybercrime, Legendary's BLACKHAT follows a furloughed convict and his American and Chinese partners as they hunt a high-level cybercrime network from Chicago to Los Angeles to Hong Kong to Jakarta.  Directed and produced by Michael Mann, the film stars Chris Hemsworth, Viola Davis, Tang Wei and Wang Leehom, and it is written by Morgan Davis Foehl and Mann.  Legendary's Thomas Tull and Jon Jashni produce alongside Mann, while Alex Garcia and Eric McLeod serve as the executive producers.
Blackhat will be released on January 16, 2015.