Warner Bros. Wants 'Argo' Scribe Chris Terrio For 'Justice League'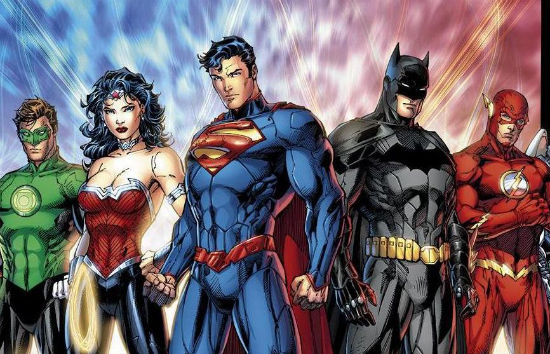 Warner Bros. has big plans for Justice League, and to make sure they come together just right they're zeroing in on some major talent. The studio is reportedly courting Chris Terrio, the white-hot scribe behind Argo and Batman v Superman: Dawn of Justice, to write the script. Hit the jump for more details.
Justice League hasn't officially been announced, let alone dated. For what it's worth, though, the rumored schedule that made the rounds last month put it at around 2017. Much like The Avengers did with Marvel's stable of heroes, Justice League will bring together several of the DC universe's brightest stars — including Batman, Superman, and Wonder Woman, who are all appearing in Batman v Superman: Dawn of Justice. 
Terrio was relatively unknown up until a couple of years ago, but Argo won him a screenwriting Oscar and launched him to the top of the A-list. Since then, he's worked on a few more high profile projects including Bunker Hill with Ben Affleck, The Foreigner with Matt Damon, and of course, Zack Snyder's Batman v Superman: Dawn of Justice.
The Man of Steel follow-up is due out May 6, 2016 and will star Henry Cavill as Clark Kent / Superman, Ben Affleck as Bruce Wayne / Batman, Gal Gadot as Wonder Woman, Amy Adams as Lois Lane, and Jesse Eisenberg as Lex Luthor.
Look for more Justice League and Batman v Superman: Dawn of Justice details to emerge from the Warner Bros. Comic-Con panel tomorrow.