Loki's Staff Mysteriously Appears The Day Before Marvel's 2014 Comic Con Presentation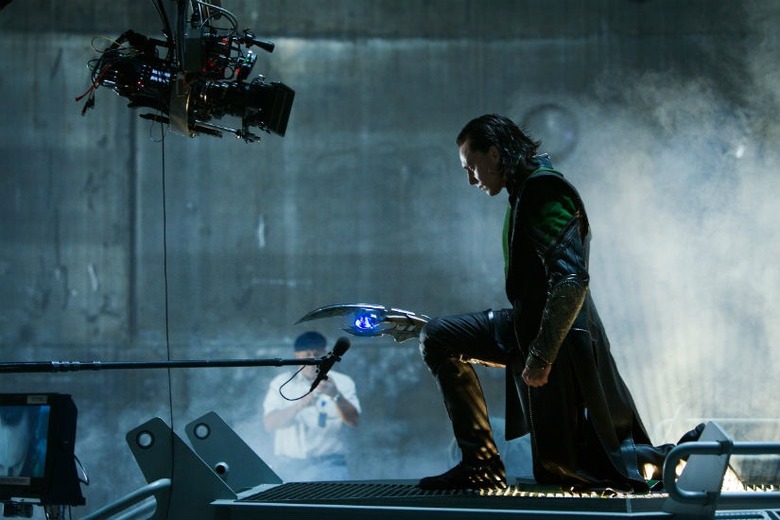 Tomorrow is the day almost everyone at Comic Con is waiting for — we'll be in Hall H for all of the movie studio presentations — Warner Bros, Legendary Pictures and most importantly, Marvel Studios. But in advance of Marvel's panel in Hall H, something mysterious has appeared at the Marvel booth on the San Diego Convention Center show floor. Marvel Entertainment has posted a photo which shows a familiar object, the staff used by Tom Hiddleston's character Loki. But the staff is situated inside a mysterious new device. Hit the jump to see the Loki's staff display at the Marvel booth.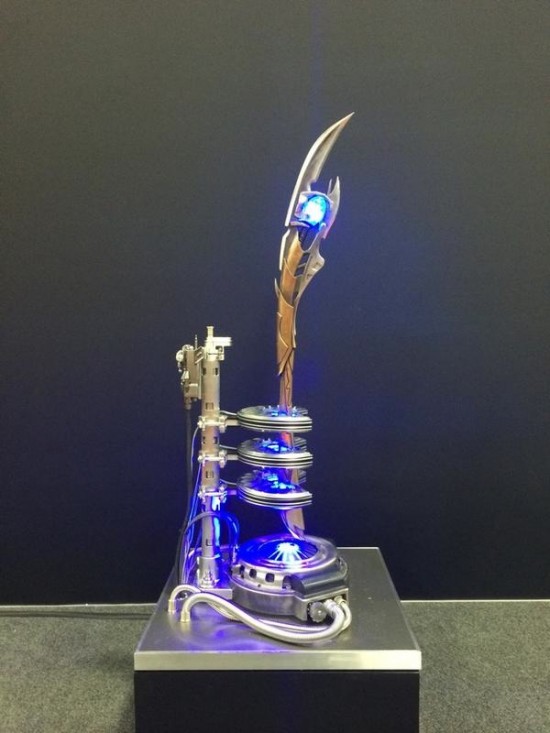 The Marvel tweet reads "Well, look what we found at the #MarvelSDCC booth! Got to beef up the security just in case #Loki finds out..."
Most of you will remember Marvel's scene steeling moment of 2013 San Diego Comic Con had the appearance of Tom Hiddleston in character and costume as Loki:
Could this mean that Loki will make another appearance this year at the convention? We are not sure if this ties into Avengers: Age of Ultron, but it definitely seems to be a prop built for movie production. Marvel definitely wants fans to speculate, so what do you think this means? How does this fir into the story of Avengers 2 or the other Marvel universe films? Leave your thoughts in the comments below.
Update:
@slashfilm it's a modified version of the device Stucker had the staff in during the Winter Soldier mid-credits scene pic.twitter.com/DsTtjMuswb

— ManaByte 🇺🇦 #StandWithUkraine (@ManaByte) July 25, 2014