First Look: Weta's 'Thunderbirds' Remake [Comic-Con 2014]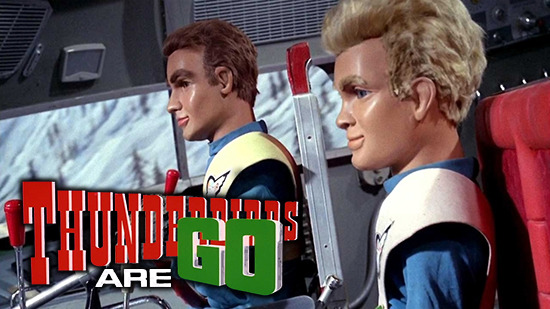 The Thunderbirds are back, and the Comic-Con gods have given us our first peek at the new remake. ITV's upcoming series Thunderbirds Are Go! made a showing at the Weta booth on the Comic-Con floor, displaying a model of the iconic Thunderbird 1. Take a peek after the jump.
The original Thunderbirds series, which aired in the '60s, was produced using the magic of marionette puppetry. (Younger folks may recognize the technique from Team America: World Police, which was directly inspired by Thunderbirds.) Then in 2004, Jonathan Frakes directed a big-screen live-action version of the property.
However, the new show Thunderbirds Are Go! is a live-action / CG hybrid. To be more specific, the sets are live-action miniatures, and all of the characters are CG-animated. Weta provided the CG work. The series is mainly aimed at kids, though we bet nostalgic adults will find something to love, too.
The show follows International Rescue (IR), a secret life-saving organization founded and run by the heroic Tracy family. Rosamund Pike voices Lady Penelope, an IR agent, while David Graham will reprise his role as chauffeur and IR agent Parker.
Also among the voice cast are Kayvan Novak as inventor Brains, Thomas Brodie-Sangster as Tracy brothers Gordon and John, Rasmus Hardiker as Tracy brothers Alan and Scott, David Menkin as final Tracy brother Virgil, Sandra Dickinson as Grandma Tracy, and Andres Williams as the villain The Hood. Angel Coulby and Adjoa Andoh round out the cast as new characters.
Thunderbirds Are Go! will debut at an unspecified date in 2015 with 26 episodes. Get a look at a big, shiny promo image below.