Was 'Star Wars' Star John Boyega Teasing A Marvel Role On Twitter? Nope.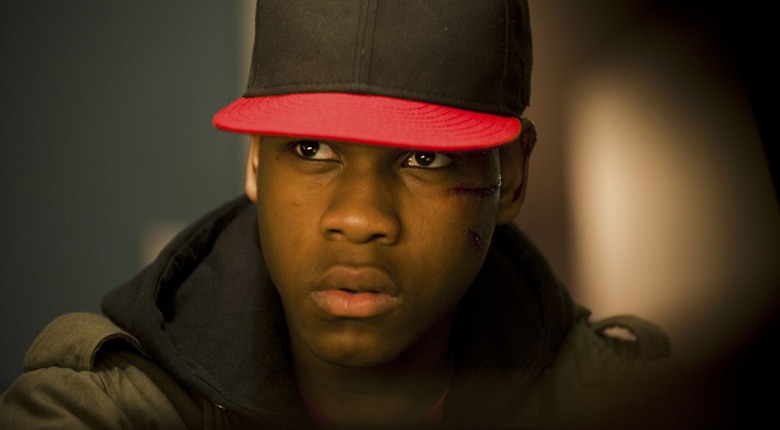 As we've previously discussed, John Boyega's Twitter account, @jboyega, is awesome. The Attack the Block turned Star Wars Episode VII star has been tweeting daily about his excitement being part of a galaxy far, far away including cool pics and intriguing teases. Earlier this week though, the actor started some gossip when he put up a series of tweets appearing to angle for a Marvel movie. On their own, it looked like Boyega might have signed up to play Black Panther or Nova. But, in context, it was probably just a nerd geeking out. Read the John Boyega Marvel tweets below.
Here's how it went. Boyega was talking about the the news of Sam Wilson become Captain America, Guardians of the Galaxy, and then posted these tweets which got the ball starting:
But many people ignored the next week, which puts that second one in context:
So he was just reading a popular Marvel Comics run. But, he started engaging with fans:
Then, earlier today, the star retweeted this tweet:
These @JBoyega Black Panther tease articles are lazy BS click bait. They guy was reading Civil War, not hinting he was in the BP movie

— Supernovaa30 (@Supernovaa30) July 23, 2014
And yes, I get the irony here.
So is John Boyega going to be Black Panther? Probably not. From what we hear, he's got another role in a semi-popular franchise that he'll be part of for the next, oh, 10 years or so.
The lesson here is two fold. 1. John Boyega is awesome and we're lucky to have such an enthusiastic fan in a franchise like Star Wars. 2. Twitter doesn't always mean news and people need to look at a series of tweets instead of a single one. Hasn't Patton Oswalt taught us anything?