Here We Go Again: Dan Aykroyd Claims 'Ghostbusters 3' Will Shoot Next Spring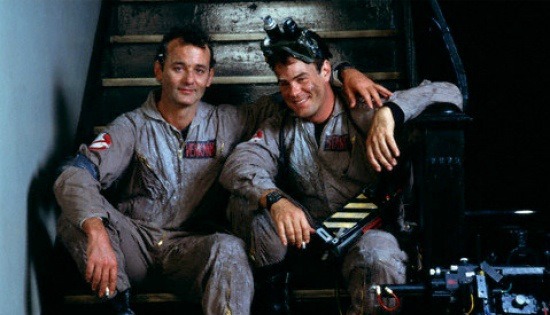 Dan Aykroyd is never ever giving up on Ghostbusters 3. Though the project suffered yet another big setback earlier this year when Ivan Reitman decided not to direct, Aykroyd is nevertheless optimistic that the sequel will be ready to shoot by next spring. Hit the jump to see what he had to say.
On the one hand, if anyone would know it'd be Aykroyd. He's been a driving force behind the project for many years, pushing for it behind the scenes and talking it up for the public. He's also set to reprise his starring role as Dr. Raymond Stantz.
On the other... we've heard this from Aykroyd many, many times before. It seems like Ghostbusters 3 is on track to shoot "next year" every year. Each time he says it, it gets harder to believe. Eventually he's bound to be proven right — I do believe that someone, somewhere, someday will make a third Ghostbusters movie — but he's probably being optimistic about the timeframe.
Ghostbusters 3 still has a ways to go before it's camera-ready. Aykroyd and Ernie Hudson are apparently willing to return, but Bill Murray has made it clear he's not interested, and Harold Ramis has since passed away. Meanwhile, no new stars have been confirmed at this point even though many have been rumored over the years.
On top of all that, the movie still needs a director. Phil Lord and Chris Miller have already turned down the job and nothing has come of those Ruben Fleischer rumors from a while back. It's not inconceivable that Ghostbusters 3 could pull together a cast and crew in the next nine or so months, but their track record so far doesn't inspire much hope.