Exclusive: Mondo Reveals Batman 75 Gallery Show Plus Joker Comic-Con Poster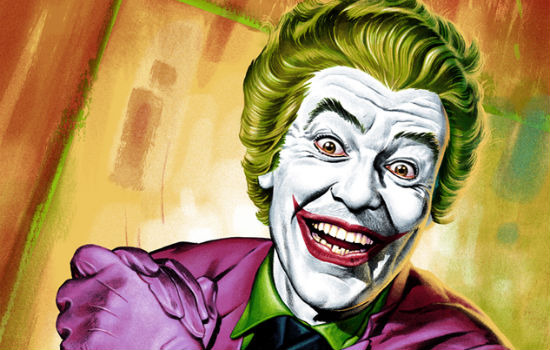 Over the next few months, Mondo is going Batty. Wednesday at San Diego Comic-Con they'll release multiple Batman themed posters as well as LPs from Batman: The Animated Series. One of those posters, a portrait of the Joker by Jason Edmiston, is exclusively revealed below.
But that's not all. In October, the Mondo Gallery will have a full Batman 75 art exhibit. Get more info on both below.
First up, here's one of the Batman day Mondo Comic-Con releases. Follow @MondoNews for on sale info.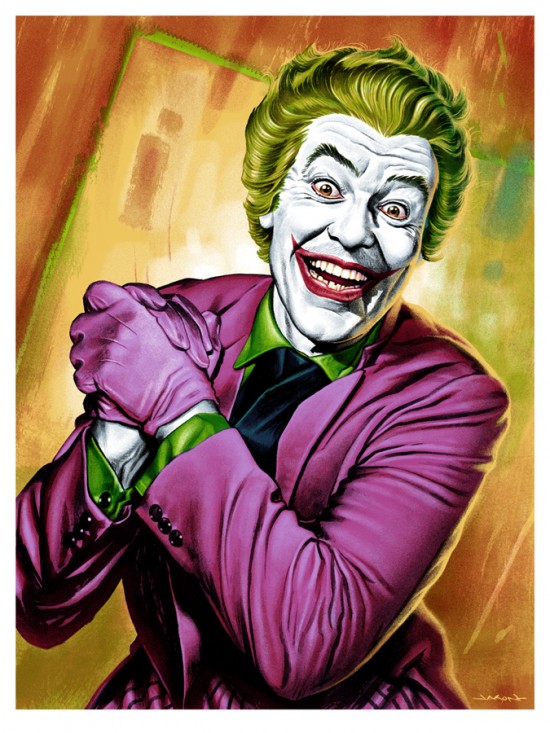 The Joker
Artist: Jason Edmiston
Edition of 225
18" x 24"
$45
And here's the showcard for the Mondo Gallery Batman 75 show. It'll take place October 24-November 15 in Austin Texas.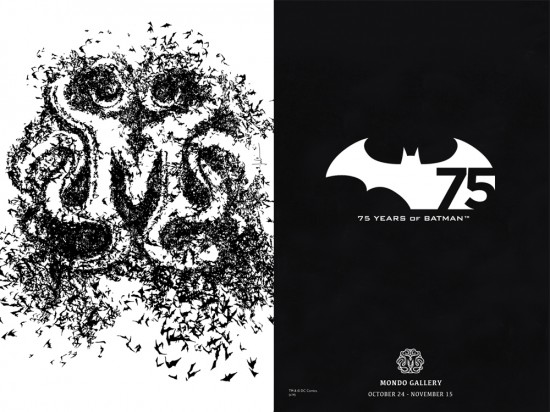 Once again, Mondo will be releasing posters all throughout Comic-Con and creative director Justin Ishmael has revealed that almost everything they're releasing is for properties they've never done before, including two video game posters. We'll have a full gallery in the coming days.