'Star Wars Rebels' Trailer 2: An Extended Look At A Galaxy Far, Far Away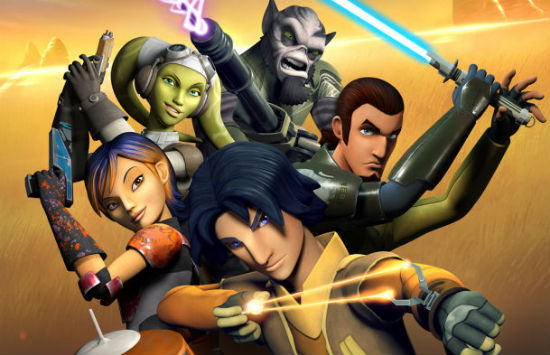 Star Wars Episode VII won't be at San Diego Comic-Con this week, but Star Wars Rebels will be there in force. And before you roll your eyes, a new trailer has been revealed that's as exciting and Star Wars-y as you'd hope it could be. The second trailer for the Disney XD show, which will premiere in October, offers lots more story, much more characterization and far more action than the first. Pair that with John Williams' iconic score, add in some super cool visuals and the new, extended Star Wars Rebels trailer officially has me pumped for the show.
We'll have much more on Rebels in the coming week, including reactions to the first few episodes and interviews with the show's creators. For now though, check out the awesome, extended Star Wars Rebels trailer.
Extended Star Wars Rebels Trailer
So much to discuss here. First, the "reveal" that Obi-Wan Kenobi at least appears in an episode. I'm also very intrigued by the relationship between Kanan and Ezra. We'd been hearing they might have a Jedi/Padawan relationship and this trailer looks to confirm that. Still, I'm curious about Kanan's back story. Was he a Jedi before the Empire took over? How long has passed? Those are answers we'll probably be getting pretty soon.
Here's the official description of Star Wars Rebels, which premieres this October. Again, check back here on /Film later this week and next week for more on the show.
The Jedi have been wiped out and the Empire spreads tyranny through the galaxy. Hope runs thin. But on the small planet of Lothal a big change is looming. A group of rebels meet a 14-year-old con artist named Ezra and soon it's clear their destinies are linked. Aboard their ship, the Ghost, Ezra and the rebels embark on an adventure to ignite a rebellion and strike back against the Empire.
Thanks to the StarWars YouTube for the video.