SDCC Exclusive: Get A Free Slice Of Ninja Turtles Pizza In A Collectible Box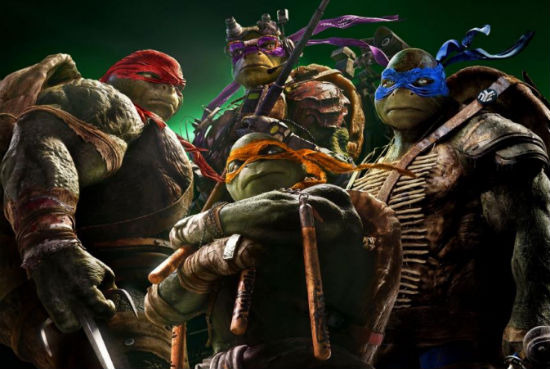 With the new Teenage Mutant Ninja Turtles in theaters August 8, Paramount is pulling out all the stops to get fans excited for the film at Comic-Con. Plus, we have the opportunity to exclusively tell you about one of the coolest events which ends with free Ninja Turtles pizza presented by Pizza Hut.
On Thursday July 24, fans at Comic-Con can send a tweet with the hashtag #PizzaHutTMNT and be selected to get a free slice of pizza in a collectible box designed by frequent Gallery 1988 artist Scott Derby. They can also jump up and ride a 16 foot long tank called the "Pizza Thrower."
Read the full instructions, and find out a few more of the cool Ninja Turtles activities, below.
So here's the deal. On Thursday July 24 from 11 a.m. to 7 p.m., do the following:
Check your DM inbox for unique redemption code
Head to Comic-Con's Interactive Zone from 11am – 7pm to claim your slice
The "Interactive Zone" is the huge parking lot area next door to Petco Park, and right over the Pedestrian Bridge connected to the Hilton Bayfront.
Once you show up, you'll get a slice of pizza in this awesome box.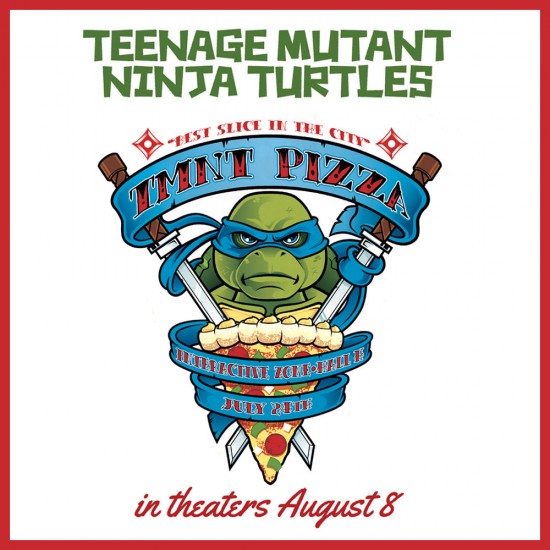 But that's not all, Paramount and Pizza Hut are bringing a "Pizza Thrower" to the event where fans can shoot "Pizzas". Now, they aren't wasting food, but the Thrower is as real as they come. A 12 feet tall, 9 foot wide tank stretching 16 feet long. It's legit. Here's a quick tease:
And you can read more about it here.
Teenage Mutant Ninja Turtles opens August 8. We'll let you know what else they have in store for Comic-Con soon.